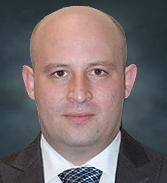 Biography:
Areas of practice:
Practice limited to consumer debtor bankruptcy law, and consumer protection, including representation of consumers in lawsuits against debt collectors, creditors, and other businesses, 2011 to present.
Education:
2007, Hiram College, Bachelor of Arts, Humanities and Fine Arts
2011, University of Akron Law School, Juris Doctorate, Magna Cum Laude
Bar admissions:
2011, North Carolina State Bar
U.S. District and Bankruptcy Court, Eastern District of North Carolina, 2012
U.S. District and Bankruptcy Court, Middle District of North Carolina, 2013
U.S. District Court, Western District of North Carolina, 2014
Fourth Circuit Court of Appeals, 2015
Experience:
The Law Office of Benjamin D. Busch, PLLC, Sole Proprietor January 2012 to 2016
Intern, The Honorable Judge Tom Teodosio, Summit County Common Pleas Court, Akron, OH, 2010
Law Clerk, The Law Office of Charles Grisi, Akron, OH, May 2008 to December 2010
Bio:
Benjamin Busch is originally from Akron, Ohio.  He attended Hiram College where he earned his undergraduate degree in Humanities and Fine Arts. Upon graduating from Hiram, he obtained a Juris Doctorate from the University of Akron, graduating magna cum laude.  Following graduation from law school, Attorney Busch was admitted to practice law in North Carolina and he is admitted to practice in the Federal District Courts for both the Eastern and Middle Districts of North Carolina. Attorney Busch practices out of the Greensboro office. He is dedicated to helping clients rebound from financial hardship and obtain a fresh start.
Cases and Speaking Engagements:
Green Tree Servicing LLC v. Locklear (Lawyers Weekly No. 14-07-0935, 22 pp.)
North Carolina Lawyers Weekly Lacking indorsement, bank cannot foreclose 2016
Attorney Professional Association or Honor:
Durham County Bar Association
North Carolina Bar Association.