Harnett County [2], North Carolina [3] is located in the east central portion of NC. Harnett County has a population of 106,283, according to the US Census Bureau's [4] 2006 estimate. With the motto "Strong Roots ~ New Growth", you would expect a history to be proud of; Harnett County's 595.01 square miles saw the first wave of Scottish Highlanders in 1733.
Harnett County [2], NC enjoys the benefits of living and doing business in a rural county with the acclaimed Research Triangle Park in its backyard. Harnett's county seat is Lillington. The USS Harnett County (LST-821) [5], built for the United States Navy during World War II, was named for the area.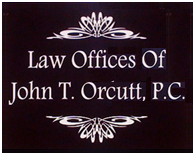 You may be considering the financial option of bankruptcy [6], a federal plan that allows debtors to divide assets among creditors and free themselves of financial obligations that cannot be repaid. In some cases, debtors can stay in business and use new revenue to resolve old debts. Harnett County is in the Eastern District, with Bankruptcy Courts in Elizabeth City, Fayetteville, New Bern, Raleigh, Wilmington, and Wilson. The court's official Web site [7] can answer many of your bankruptcy questions. The Wilson Division is located at 1760-A Parkwood Blvd W, Wilson, NC 27893-3564 (phone: 252-237-0248), while the Raleigh Division is at 300 Fayetteville Street, Second Floor, Raleigh, N.C. 27601-1799 (phone: 919-856-4752).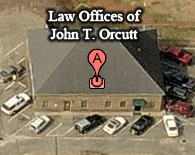 [8]
Are you experiencing debt problems and perhaps have questions about bankruptcy in general? If you live in Harnett County North Carolina please visit the Law offices of John T. Orcutt to get answers today! We provide a FREE one on one consultation that will answer questions and explain the best choice of action to take for your specific debt situation. You can make an appointment online [9] or call our Fayetteville office at (910) 323-2972 to do so. If you are coming from Harnett County get on 210 South to S Bragg Blvd. For directions and a bird's eye view to find our Fayetteville office please click here [8].