Lee County [2], North Carolina [3] is located in the charming south central region of North Carolina and has a population of 56,908, according to the US Census Bureau's [4] 2006 estimate. A magnet for history buffs, Lee County boasts more than 15 sites on the National Historical Register [5]. A distinction for Lee is that part of the county is in the Sandhills district, while the rest of Lee County is in the Piedmont region of NC.
Lee County [2], NC, was formed in 1907 from parts of Chatham County, Moore County and Harnett County. Lee was named for the commanding general of the Confederate forces in the Civil War, Robert E. Lee. While Lee County, North Carolina is surrounded by Interstate Highways in adjacent counties, its 257.26 square miles are serviced internally by state highways and secondary roads.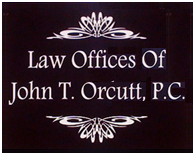 You may be considering the financial option of bankruptcy [6], a federal plan that allows debtors to divide assets among creditors and free themselves of financial obligations that cannot be repaid. In some cases, debtors can stay in business and use new revenue to resolve old debts. Lee County is in the Middle District, with Bankruptcy Courts in Durham, Greensboro, and Winston-Salem. The court's official Web site [7] can answer many of your bankruptcy questions. The Greensboro office is at 101 S. Edgeworth Street, Greensboro, NC 27401 (phone: 336-358-4000), while the Winston-Salem office is at 226 S. Liberty Street, Winston-Salem, NC 27101 (phone: 336-397-7785).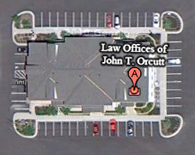 [8]
If you live closer to Fayetteville from Lee County you can make an appointment online [9] or call our office (910) 323-2972 to set up one for you. To get to our law office in Fayetteville from Lee County take 87 South then take aleft on US 401 S then take a left on Raeford Rd then another left on Cambridge Street. For directions and a bird's eye view to more easily find our Garner office please click here [10]. We look forward to assisting you and please drive safely.