Lenoir County [2], North Carolina [3], established 1791, was named for William Lenoir, a distinguished officer in the American Revolutionary War and prominent political leader of the time. Lenoir County was first part of Bath, then Craven County, then Johnston County, then Dobbs County, before being chartered under its present name.
Lenoir County, NC is home to the well known Pine Bush Beach and Kinston Regional Jetport [4], and is approximately 75 miles west of the beautiful crystal coast of NC. Lenoir County [2], NC is located in the east central coastal plain section. Lenoir County has a population of 57,662 (Census [5] 2006 est.) The county contains 399.85 square miles. A mix of agriculture and manufacturing Lenoir County has three incorporated municipalities: Kinston (the county seat), LaGrange and Pink Hill.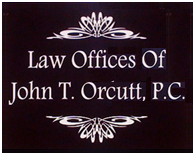 You may be considering the financial option of bankruptcy [6], a federal plan that allows debtors to divide assets among creditors and free themselves of financial obligations that cannot be repaid. In some cases, debtors can stay in business and use new revenue to resolve old debts. Lenoir County is in the Eastern District, with Bankruptcy Courts in Elizabeth City, Fayetteville, New Bern, Raleigh, Wilmington, and Wilson. The court's official Web site [7] can answer many of your bankruptcy questions. The Wilson Division is located at 1760-A Parkwood Blvd W, Wilson, NC 27893-3564 (phone: 252-237-0248), while the Raleigh Division is at 300 Fayetteville Street, Second Floor, Raleigh, N.C. 27601-1799 (phone: 919-856-4752).
[8]
Do you have questions about bankruptcy and reside in Lenoir County North Carolina? If so you need a bankruptcy attorney who has all the right answers and no hassels. Please visit the Law offices of John T. Orcutt in Wilson NC for a FREE in depth bankruptcy consultation that will explain the best course of action to take depending on your debt situation. You can make an appointment online [9] or call (252) 234-9194 to our Wilson office to do so. If you are coming out of Lenoir County take 58 N to 58 Business N to Ward Blvd. For directions and a bird's eye view to more easily find our Wilson office please click here [8].