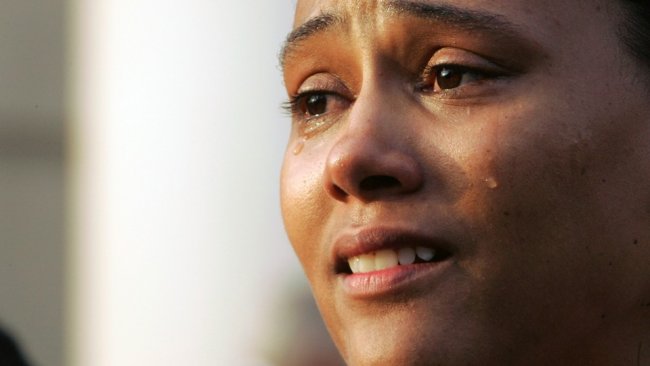 [2]
Image source: MSN.com
I wrote recently about how many ballplayers [3] – NBA, NFL and MLB – are mired in bankruptcy despite earning big bucks. But bankruptcy and athletes aren't limited to the ball field, boards or grid iron. One North Carolina athlete found she couldn't run away from her money problems even though she was one of the fastest women in track and field. I'm talking of course about Olympic gold medalist Marion Jones.
Although Jones was California born, she fell in love with North Carolina while studying at University of North Carolina at Chapel Hill – and who can blame her for that? She married her UNC track coach CJ Hunter and after UNC, they focused on training for the 2000 Sydney Summer Olympics. They settled in North Carolina and Jones moved her mother here as well and they lived and trained in our beautiful state.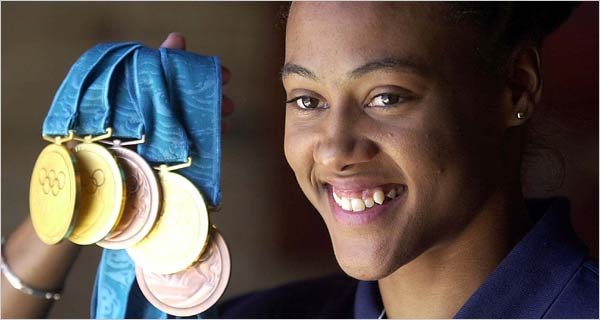 [2]
Image source: NYTimes.com
Before the Olympics, Jones bragged to the media that she was going to take the gold in all five of her events. Her husband was not so lucky and a knee injury forced him to withdraw from the competition and travel to Sydney as his wife's sidekick. His presence there was the start of the drama for Jones that would haunt her (and her finances) for the rest of her life.
Even though he wasn't competing, Hunter had been pre-tested for drugs and within hours of Jones taking her first gold, her husband was disgraced and banned. He denied the drug use and blamed a faulty test result. Jones won three gold medals in Sydney and two bronze, just a little shy of her goal of five medals.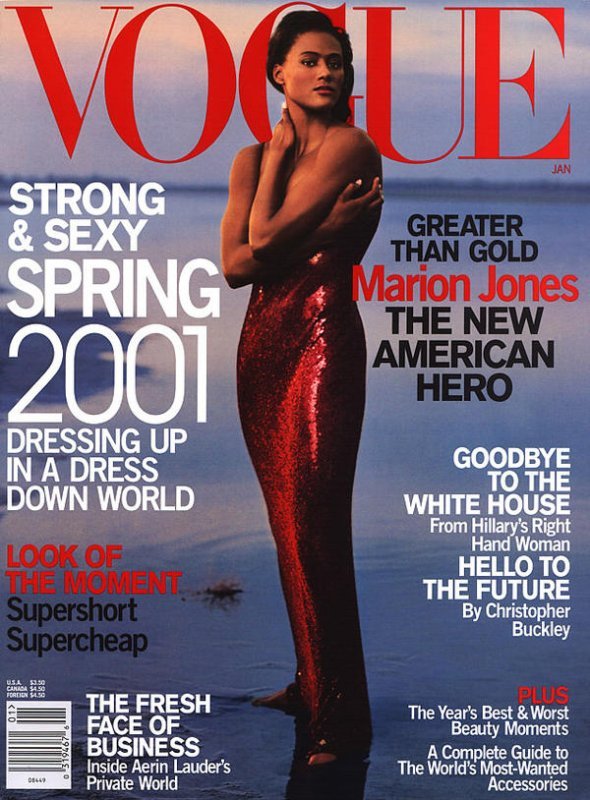 [2]
Image source: BusinessInsider.com
Despite her husband's shame, Jones emerged unscathed from the Olympics with five medals in hand and an enviable career. When she raced, she collected paydays of $80,000 per event. She was featured on the cover of Vogue and was captioned "The New American Hero." She scored millions in endorsement deals from Nike, Gatorade, "Got Milk" and others. In 2001, Jones proudly told The New York Times [4] that she was set for life after she was awarded her third Jesse Owens Award.
But then came the downfall that would ultimately land her in bankruptcy and shame. In 2004, one of Jones' trainers, Victor Conte, gave a TV interview to ABC's 20/20 [5] where he said he personally dosed Jones with performance enhancing drugs. Her ex-husband Hunter also testified that he had witnessed her injecting herself in the stomach with steroids on several occasions. But Jones denied it all. She denied it to federal authorities and before a grand jury.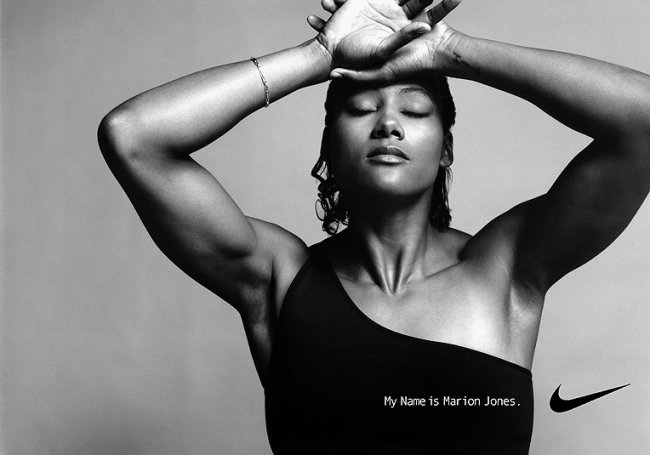 [2]
Image source: StylishThought.com
It would be three years before she would come clean and once she did, Jones lost her lucrative endorsements, her Olympic medals and had to pay back some of the awards she had earned. This is where her finances went from slow to meltdown. She lost her $2.5 million North Carolina mansion [6] to foreclosure and had to sell her mother's home as well.
Judgments for unpaid training expenses (nearly $240,000), penalties for missed races (costing $330,000) and hundreds of thousands of dollars in legal fees racked up and drained Jones' finances to the breaking point. When she filed bankruptcy, the former millionaire runner had assets of just $2,000. And as if the bankruptcy wasn't bad enough, Jones' lies about drug use landed her six months in Federal prison [7].
Jones was also asked to hand back her Olympic medals [8]. While many athletes that end up in bankruptcy court get there through overspending and bad financial decisions, it seems Jones' poor life decisions landed her there. But Jones has served her time and has rehabilitated her life and finances after the fresh start of bankruptcy. She's now playing for the WNBA and rebuilding her reputation as an athlete. I'm sure Jones would prefer to recall moments of basketball triumph [9] rather than the infamy of having to come clean about her sports doping. 
If you are in debt and struggling and are looking for debt relief options, a reputable North Carolina bankruptcy attorney can help. If you're interested in Chapter 7 bankruptcy, Chapter 13 or aren't sure what solution is best [10] for your circumstance, we can help [11]!
Dedicated to helping residents of North Carolina find the best solutions to their debt problems. Don't waste another day worrying about your debt. Call +1-919-646-2654 today to schedule a free initial consultation to discuss your bankruptcy options.