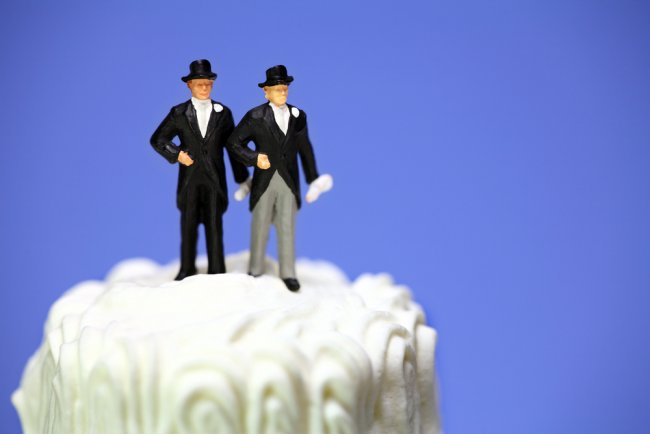 [1]
Image source: TrezzaLaw.com
Gay marriage is a hot button issue – particularly when it comes to elections [2] - and whether you support it or not, there are certain states that do allow it. But what happens when these couples relocate to other states? And what happens if they then need to file bankruptcy? This is a complicated issue and the answer may depend not even on a state by state basis, but on a case by case basis.
North Carolina does not allow same-sex marriage and also doesn't recognize same sex marriages [3] performed in other states, but bankruptcy is a federal issue. With the increasing trend in crossing city, state (and sometimes even national) borders to recruit the most talented staff [4] using social media and other new millenium tools, it's foreseeable that same-sex couples married in other states may end up in NC. This begs the question of how laws will deal with questions of divorce, custody and debt in states where same-sex marriage is not recognized. 
So what does the federal bankruptcy court have to say about same-sex bankruptcy filings? Some pretty interesting things actually that may determine how other circuits determine legitimacy of these filings.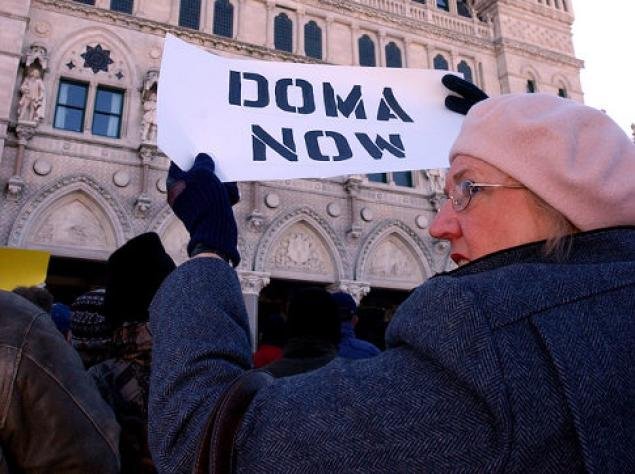 Image source: NYDailyNews.com
The Defense of Marriage Act (DOMA) [5], made law in 1996 under President Clinton, says that federal benefits should be limited to opposite sex marriages. That would include federal bankruptcy protection. But a 2011 California case rocked DOMA at least when it comes to bankruptcy. A same-sex married couple (wed when California law briefly allowed gay marriage) applied for bankruptcy and their trustee asked US Bankruptcy Judge Thomas Donovan to dismiss the bankruptcy filing based on DOMA.
Here's where it gets interesting. Not only did Donovan decide not to dismiss the case [6] but he said that DOMA violated equal protection guarantees granted by the Constitution. One year prior, US District Court Judge Joseph Tauro of Massachusetts upheld two different cases for same sex couples to be allowed to file joint bankruptcy [7] in his district. Although bankruptcy laws are federal, these cases (for now) only affect other cases in the states of California and Massachusetts.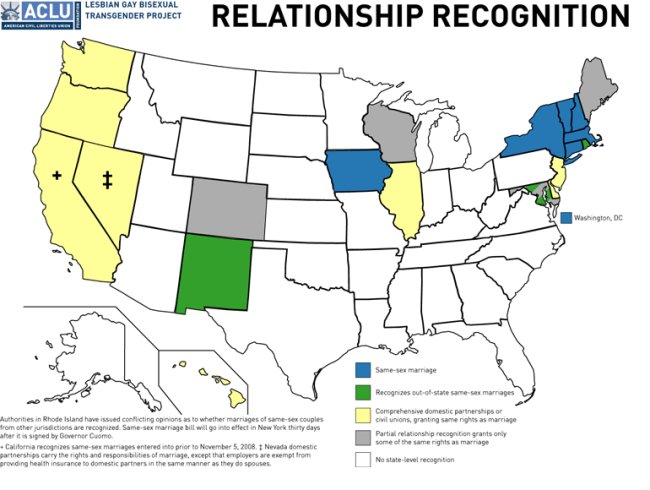 Image source: MrSter.com
In July, after the Donovan ruling, the Obama administration announced that it would no longer defend DOMA, at least when it comes to bankruptcy. The Justice Department had one appeal related to a same-sex bankruptcy filing which it promptly dropped and released the following statement [8]:
"The Department of Justice has informed bankruptcy courts that it will no longer seek dismissal of bankruptcy petitions filed jointly by same-sex debtors who are married under state law."
This seems pretty direct for bankruptcy filings in states where gay marriage is legal, but when it comes to filings in states where same-sex marriage is taboo – like North Carolina – there is a big question mark about the fate of a same-sex bankruptcy filing. If this is a situation you find yourself in, Raleigh, Durham and Chapel Hill attorneys can give you more specific advice.
A reputable bankruptcy attorney in Greensboro NC will likely be able to give you practical advice. May of last year saw 60% of voters in our state opting in favor of an amendment specifically prohibiting same-sex marriage [9] in North Carolina. With that in place, if a same-sex couple married elsewhere but residing in NC tries to file bankruptcy jointly, it may be a landmark making case.
For now, the short answer on whether same-sex couples can file bankruptcy in North Carolina is "maybe." It will likely depend on the trustee assigned, the attitude of the judge and the willingness of the filers to push for the filing. Since federal law is just that, ultimately a judge could allow a same-sex filing even though the state doesn't recognize the marriage itself. It will certainly be something to watch for – not only in North Carolina, but across the country.
If you are inundated with debt in Chapel Hill, attorneys are standing by to help you. We help consumers all over the state searching for a bankruptcy attorney. Raleigh, Greensboro, Durham and Chapel Hill and in-between are areas we service. Contact us today [10] for a consultation with reputable North Carolina bankruptcy lawyers you can trust and debt collection harassment [11] for good!
Dedicated to helping residents of North Carolina find the best solutions to their debt problems. Don't waste another day worrying about your debt. Call +1-919-646-2654 today to schedule a free initial consultation to discuss your bankruptcy options.