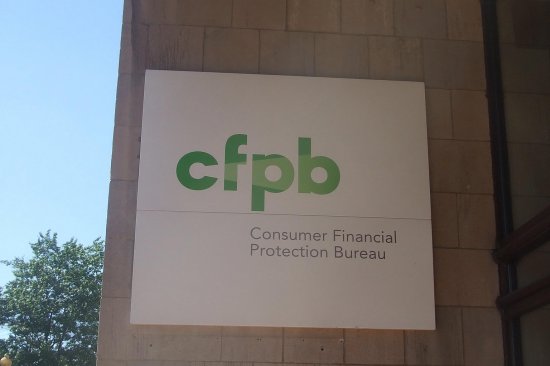 CFPB and FTC take on Green Tree Servicing and win big
Image Source: Flickr User Haydn Blackey
The Federal Trade Commission (FTC) and Consumer Financial Protection Bureau (CFPB) sued Green Tree Servicing LLC accusing the firm of abusing homeowners using illegal loan servicing and debt collection tactics. As a result, the FTC and CFPB allege, many homeowners improperly lost their homes to foreclosure, were damaged by negative employer action and credit report inaccuracies. Green Tree settled the case for $63 million - $48 million of which is earmarked for restitution to victims of its abusive actions. Here's a look at what Green Tree was accused of doing.
The charges against Green Tree Servicing
In the lawsuit, filed in US District Court in Minnesota, Green Tree was accused of the following:
Using extremely aggressive collection tactics

[2]

Forcing customers to schedule a payment before allowing them to speak to customer service
Assigning customer service tasks to aggressive debt collectors
Allowing aggressive debt collectors to handle loan modifications
Forcing customers to make a payment before allowing them to apply for HAMP modification
Deliberately delaying responses to short sale requests resulting in the loss of this alternative
Failing to honor in-process modifications for mortgages it took on in new servicing agreements
Making false representations about amounts owed by borrowers
Improperly reporting negative credit information about items subject to dispute or appeal
Forcing troubled homeowners into foreclosure by not assisting with loss mitigation alternatives
Improperly revealed homeowner delinquency to employers, co-workers, family, and neighbors
Contacting consumers outside of times allowed under Fair Debt Collection Practices law
Calling at work when they have been requested not to resulting in job issues for borrower
Verbally abusing customers including yelling at them, cursing and insulting them
Calling up to 20 times a day and calling back immediately after speaking with borrower
Threatening consumers with arrest or jail over late payments
Saying they could immediately foreclose the home if a payment was not made on the phone
Forcing customers to use Speedpay saying it was the only payment avenue resulting in $12 fee
What the FTC and CFPB had to say
The laundry list of charges against Green Tree Servicing really speaks for itself and indicates habitual abuse of delinquent customers (and in some cases customers who were paying promptly). Green Tree markets itself to lenders as a "high touch servicer" – this means that they are aggressive about contacting customers from the get-go, the moment they are even a few days late on a payment. Despite these heavy-handed techniques, Green Tree has a higher than normal delinquency rate. For these actions, Green Tree will have to pay $48 million in restitution to many affected consumers and face a $15 million fine.
Richard Cordray, director of the CFPB, said, "Green Tree failed consumers who were struggling by prioritizing collecting payments over helping homeowners. We are holding Green Tree accountable for its unlawful conduct." And Jessica Rich, the FTC's Bureau of Consumer Protection chief said, "It's against the law of a loan servicer to lie about the debts people owe or threaten and harass people about their debts. Working together, the FTC and CFPB are holding Green Tree responsible for mistreating homeowners, including people in financial distress."
What the settlement means for Green Tree and consumers
When it made the $63 million settlement agreement, Green Tree refused to admit that it had engaged in any of these practices and has since declined to comment on the settlement. But, as part of the settlement agreement, Green Tree must significantly change its debt collection practices, stop harassing consumers, and provide quality customer service. Whether Green Tree has learned its lesson, though, is a question mark. If you were damaged by Green Tree's actions, as alleged in the FTC and CFPB lawsuit, contact the CFPB (www.consumerfinance.gov [3]) to find out if you're eligible to share in the settlement funds.
If you're behind on your mortgage payments and need time to catch up or want to stop a foreclosure, contact the North Carolina bankruptcy experts at the Law Offices of John T. Orcutt [4]. Call +1-919-646-2654 for a free consultation in Greensboro, Raleigh, Fayetteville, Garner, Wilson or Durham.
Sources: