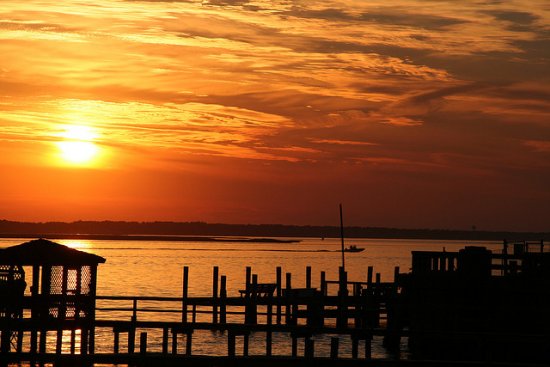 North Carolina bankruptcy rates revealed
Image Source: Flickr User Kamoteus
A new bankruptcy study shows that prosperous Wake County, North Carolina is one of the worst counties for bankruptcy filings in the state – meaning more people, on average, file for bankruptcy there than many other counties in the state. Read on for a list of the best and worst counties in North Carolina for bankruptcies.
The study covered the year between March 2014 and March 2015 and listed off the best and worst 10 counties for most and least bankruptcy filings during that period. Here are the findings:
Top 10 NC counties with least bankruptcy filings:
Swain
Clay
Jackson
Mitchell
Washington
Tyrrell
Hyde
Beaufort
Greene
Onslow
 
Top 10 NC counties with most bankruptcy filings:
Wilkes
Person
Franklin
Wake
Harnett
Granville
Vance
Northampton
Warren
Sampson
It's important to note that these include not just personal bankruptcies, but business bankruptcy as well, so areas with more industry will skew higher for filings.
North Carolina still fares better than most southern states
Even though the South, in general, is more prone to bankruptcy than the rest of the nation, of the southern states, North Carolina is less problematic. Georgia, Tennessee and Alabama historically all have higher bankruptcy rates than their regional neighbors.
Those most vulnerable to bankruptcy are ones who live in lower income areas with fewer job opportunities and lower wages paid. However, it's important to note that financial problems can strike anyone at any time even those that feel like they are financially stable.
Most common causes of bankruptcy
It's typically a life event that causes most consumers to consider bankruptcy due to excessive debt – and these are things that can't be prevented, predicted or controlled once the ball gets rolling. The three most common causes include medical expenses [2], loss of a job, and divorce. These events can increase expenses, increase debt, reduce income, or all of the above.
Any of these major events can be financially catastrophic, and if any of them happen together, it can be so much worse. The good news is, bankruptcy can be a life changing solution when things get tough and ordinary debt relief measures fail. Bankruptcy allows you to hit a reset button that can get you back on the path to financial security.
How Chapter 7 and Chapter 13 differ
Chapter 7 and Chapter 13 offer different debt-relief solutions. With Chapter 7, many unsecured debts are eliminated including credit cards, medical bills, some past-due taxes and more. With Chapter 13, you get a chance to catch up on secured debt you may be behind on including your mortgage or car loan while also getting relief from some unsecured debts.
Chapter 7 is more complete and can offer a fresh start very quickly. Chapter 13 is a repayment process that takes time. Depending on the type of debt you have, whether you are late on secured payments, your income and other factors, one may be preferable over the other. You should also know that the amount you earn isn't the deciding factor in whether you qualify for Chapter 7 – many high earners can use this debt relief option.
How do you know if bankruptcy is the best solution for you?
If you're living paycheck to paycheck and are dealing with debt collectors, those are sure signs that your finances are off track. You can talk to a reputable bankruptcy attorney for free. Most bankruptcy law firms will offer a free consultation where you can come in, explain your debt circumstances and get their recommendations on the approach that may be best for you.
In North Carolina, contact the Law Offices of John T. Orcutt [3] for a free appointment. Call +1-919-646-2654 for a free North Carolina bankruptcy consultation at one of our offices in Raleigh, Durham, Fayetteville, Wilson, Greensboro, Garner or Wilmington. You don't have to live your life drowning in debt – let us help.