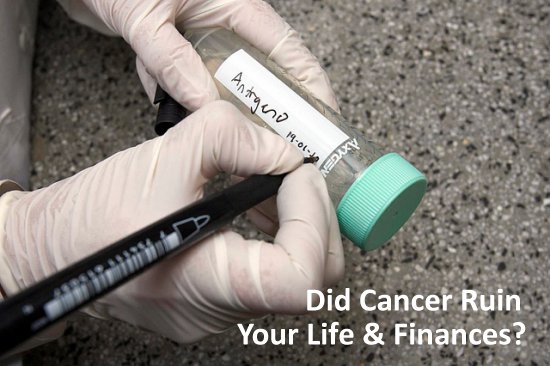 Cancer treatment costs can be financially devastating
Image Source: Flickr User Pan American Health Organization
A new study published in Health Affairs, a journal on health care and policy, revealed that adult cancer survivors in their working years (i.e. younger than 65) often come out of their medical crisis with a financial crisis looming. This means the relief of conquering what is often a terminal illness may be short-lived once the debt stress takes over your life.
The high cost of cancer
A cancer diagnosis is scary, and finances are usually the last thing on someone's mind if they find they have possibly terminal illness. Getting the best treatment right away is the priority – and that makes sense. You don't want to cut corners or delay medical procedures based on your budget. That's not the way to fight a disease like this.
However, the costs of treating cancer can be overwhelming. The study showed that cancer treatment costs have increased 200-300% faster than other health care costs. The average monthly costs of new cancer therapy drugs can run $10k-$60k per month. If you're insured, some of the cost will be footed by your insurance company, but that also means deductibles and copays.
And that's just the tip of the expensive iceberg. There are travel costs to get back and forth for treatment, medication cost, missed time from work, and myriad other little expenses that can add up to a big pile of debt. Roughly one-third of cancer survivors go into debt because of their disease and for those that get into debt, more than 50% of those surveyed owed more than $10,000 when all was said and done.
Cancer can ruin your finances
A recent NBC special showed a single mom who pays $2,200 out of pocket every month for her cancer medicine copay. The woman had to give up her home and move her and her daughter back in with her mother. Dr. Peter Bach of Memorial Sloan-Kettering Cancer Center says, "Companies set the prices as high as they think they can get away with and they say it's the cost of research, but there's no evidence of that." For this patient who has to take the medication the rest of her life, her finances are wrecked.
It's not just the cancer patient that is hard hit either. The study showed that family members work longer hours and may take second jobs to make up for the higher costs and decreased income that come with cancer. Many cancer patients have to cut work hours, run out vacation and sick days, or can't work at all. Savings are eaten up, and the impact on finances can last far longer than the impact of the disease for many survivors.
Why consider bankruptcy after cancer?
The study mentioned that many cancer survivors are driven to bankruptcy [2] – but it's important to note that bankruptcy can be a good way for consumers to bounce back financially after their cancer treatment is complete. Bankruptcy can help avoid borrowing against or reducing retirement savings or sacrificing a home to pay medical bills.
Chapter 7 bankruptcy eradicates medical bills and credit card debt, in most cases, and can protect a generous amount of equity in your home. If all the debt is in one person's name – the cancer survivor – a spouse need not file joint bankruptcy. This allows you to shed the medical debt and restart your life cancer free and debt free.
Chapter 13 allows time to catch up on missed house or car payments and can also discharge many unsecured obligations like medical bills. Don't think of bankruptcy as another downside of cancer – but as an opportunity to get your life back.
If you've got a mountain of medical bills you can't afford to pay, and you live in NC, contact the Law Offices of John T. Orcutt [3] for a free North Carolina bankruptcy consultation. Call +1-919-646-2654 now for a free appointment at one of our offices in Raleigh, Durham, Fayetteville, Wilson, Greensboro, Garner or Wilmington. Bring in your income info, medical bills, and other debt documents and let us show you how to get the fresh financial start you deserve.
Resources:
Cost of Cancer Study [4]