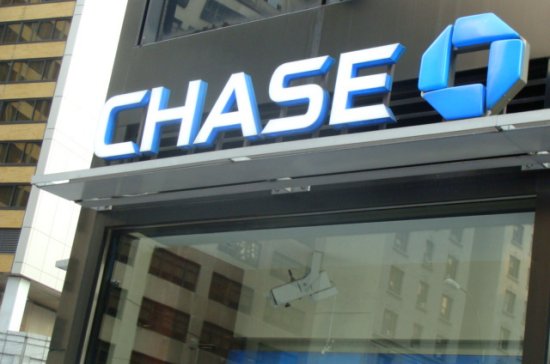 ​
Chase Bank hit hard with new debt collection settlement
Image Source: Flickr User Insider Monkey
We wrote recently about how JPMorgan Chase was hit with a $50 million penalty [2] for illegal activities against consumers in bankruptcy. We also covered another recent Chase scandal showing how the corporation intentionally left zombie debts [3] on consumer credit reports. And now Chase is making headlines again, this time for unlawful debt collection in the state of North Carolina and all across the country. Here's what you should know.
Chase accused of shady debt collection tactics
From 2009 forward, Chase was accused of harming consumers by:
Collecting on accounts that Chase did not own and had no legal rights to
Filing lawsuits based on miscalculated debt resulting in inaccurate judgments
Damaging consumers by reporting inaccurate information to credit bureaus
Selling accounts to other debt collectors that were inaccurate, not owed or otherwise flawed
Robo-signing misleading or false documents used in court cases
Misleading courts and causing consumers to pay unnecessary legal fees and debts they didn't owe
Chase to pay large fees and change practices
Chase made an agreement to end a federal and 46 state investigation into their debt collection practices. Overall, they will pay $136 million for their actions and must stop collection attempts against 528,000 consumers. North Carolina will get $1.8 million of these dollars and more than 3,000 consumers will be off the hook with Chase.
NC Attorney General Roy Cooper said, "Debt collections riddled with errors caused nightmares for consumers in North Carolina and across the country, including families faced with demands to pay debts they didn't even owe. We took action to help consumers hurt by these predatory practices and prevent these problems from happening again."
How this agreement should make things better for consumers
In addition to paying the lump sum of fines, and putting and to collections on certain accounts, Chase has to reform its credit card debt collections methods and policies. Part of the negotiated agreement is that Chase will retool how it makes declarations about debt, how it buys and sells debt, and how it conducts collections litigation.
They must make enhanced efforts to ensure that debt information is accurate, incorrect information is corrected, provides more complete information to consumers about their Chase debts, and blocks any firm that buys debt from Chase from reselling it again. This last is quite significant since buying and selling of debt is big business and debt accounts may be sold over and over.
How to deal with debt collectors who go out of bounds
Unfortunately, it's not just Chase that was engaged in shady debt collection practices. Many creditors don't respect the bounds of the law and allow their debt collectors to abuse consumers. And debt collection agencies who are used as third party collection arms of creditors, or those that buy debt and aggressively collect for profit, may be even worse.
If you have been subjected to harassment, threats or other unethical debt collection tactics, you don't have to take it lying down. You can file a complaint with the Consumer Financial Protection Bureau (www.cpfb.gov [4]) or the North Carolina Department of Justice (www.ncdoj.gov [5]). You don't have to put up with early morning or late night calls, repeated calls all day long or abuse from collectors.
If your debts are out of control, you're dodging collection calls and aren't sure where to turn, contact the Law Offices of John T. Orcutt [6] for a free consultation in Greensboro, Garner, Fayetteville, Wilson, Durham or Raleigh. Call +1-919-646-2654 today to find out how you can wipe out credit card debt, medical bills and more instantly with a fast and affordable bankruptcy filing.
Sources: