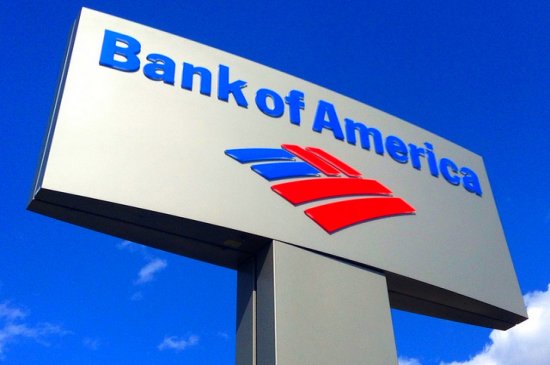 Bank of America, Chase and Citibank sued for Fair Credit Act violations
Image Source: Flickr User Mike Mozart
If you owed debts to Bank of America, Citibank or Chase bank and filed bankruptcy, you may have noticed that there are still some lingering inaccuracies on your credit report. There are more than a million Americans affected and these major banks were sued over their refusal to comply with Fair Credit Reporting Act standards. The law requires that creditors "promptly notify credit reporting agencies of any corrections" - this includes debts discharged in bankruptcy.
"Zombie debts" are those that linger on credit reports because of improper updating by the creditor after a bankruptcy discharge. They cause credit score calculations to be lower than they should be. Complaints against Bank of America and JP Morgan Chase alleged that the banks continued to send notices to credit reporting agencies that debtors were in a past due or charged off state.
These conditions can drastically drag down a credit score compared to the correct status of "discharged" after a bankruptcy. A major lawsuit against the two mega-banks stated that inaccurate credit reporting caused lower credit scores that cost plaintiffs employment opportunities and forced them into higher interest credit opportunities. George Carpinello, an attorney representing some of the debtors in the case, said, "these debts are supposed to be deleted and cleaned, but the banks are continuing to announce to the world that they're due and owing."
Some of the impacted consumers have even gone so far as to pay off debts they no longer owe because they couldn't afford to let their credit scores continue to take the hit. The banks were also accused of allowing the debts to linger so they could include them in profitable bad debt bundles they sold off to professional debt collectors. Judge Robert Drain, who is hearing the NJ cases said, "The complaint sets forth a cause of action that Chase is using the inaccuracy of its credit reporting on a systematic basis to further its business of selling debts and its buyer's collection of such debt."
A third bank, Citigroup, has also been dragged into the fray and also accused of deliberately misreporting accounts after bankruptcy. Judge Drain added, "I continue to believe there's one reason, and one reason only, that Citibank refuses to change its policy – because it makes money off of it."
Although the banks refused to admit any wrongdoing, they backed down when they were informed of a related investigation by the US Department of Justice.
Attorneys for Bank of America and JP Morgan Chase agreed to correct accounts affected by bankruptcy within the next three months. And Citigroup lawyers said they will work up a proposal similar to the BoA and Chase offering to make corrections by this Fall. Corrections will affect up to a million consumers all across the country and could result in significant opportunities for those whose credit scores have suffered as a result of these big bank shenanigans.
If you were affected, be sure to keep an eye on your credit report. If you are not enrolled in a credit monitoring program, wait until August and request your annual free credit report to see if your files have been updated. If not, file a complaint with the credit reporting agency to push back and get the corrections you are due. Improved credit reports can mean lower interest financing, home loan approvals and better job opportunities.
Are you living paycheck to paycheck and struggling with a mountain of debt you can't pay, don't let this unfortunate circumstance linger. Contact the law offices of John T Orcutt today to speak with a North Carolina bankruptcy expert. Call +1-919-646-2654 to schedule a free consultation – we have offices in Greensboro, Raleigh, Fayetteville, Garner, Wilson or Durham to find out how bankruptcy can offer you a fresh financial start.