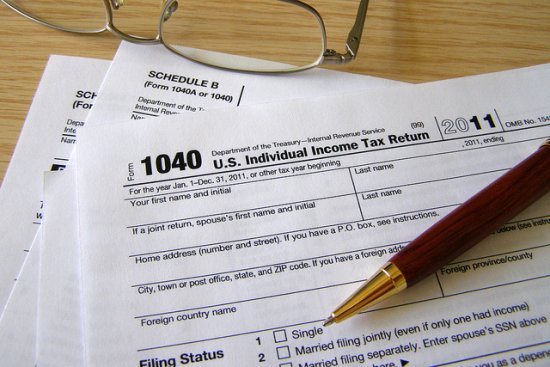 Need help with income taxes in Wilmington, NC?
Image Source: Flickr User Chris Potter
Do you live in Wilmington, North Carolina [2] and are dealing with tax troubles – or just aren't certain what to do with your 2016 taxes? The University of North Carolina Wilmington (UNCW) is again offering tax preparation assistance to the local community. Check out this info about the tax prep help and some other things you should know about your income taxes before April 15 rolls around.
VITA Helps with Income Tax Preparation
The Volunteer Income Tax Assistance (VITA) program is nationwide and helps low and middle-income earners with tax prep provided by volunteers certified by the Internal Revenue Service (IRS). The volunteers from UNCW help Wilmington, North Carolina locals [3] with their tax returns. The UNCW volunteers are all accounting students.
These are students that have taken tax courses as part of their accounting curriculum, completed IRS training, and passed IRS certification exams prior to offering services through VITA. UNCW has been part of VITA for the past 17 years and sees it as a win-win for the Wilmington community and UNCW accounting students.
What Services Does VITA Offer and What Should You Bring?
If you live in Wilmington and earn less than $64k in annual income, you can come in for a VITA session. The volunteers can help you with preparation of your federal tax return and up to three state income tax returns. This is all done with electronic filing software. The services are available from February through April leading up to the federal tax deadline on April 15.
For help with your taxes from a VITA volunteer, visit the Center for Innovation and Entrepreneurship at 803-G South College Road on the UNCW campus. You should bring your Social Security card, photo ID, tax documents and if you have them, copies of your 2015 tax return you filed in 2016. Services are provided on Wednesdays and Saturdays, Feb. 22 and 25; March 15, 18, 25, and 29; and April 5 and 8. Wednesday hours are 5 pm to 8 pm and Saturday hours are 9 am to 3 pm.
Why You Should File Your Taxes Even If You Can't Pay Them
Many Wilmington, North Carolina consumers don't file their federal taxes if they know they owe a tax balance they can't afford to pay. It might seem counter-intuitive but even if you can't pay what you owe, you should still file your tax return. Why? Federal taxes have a statute of limitations for collections but only for tax returns filed in a timely manner.
So, go ahead and file your taxes using help from VITA or self-prep or another source. Be sure to file by the tax deadline of April 15 so that the clock starts ticking. If you only owe a little bit of money, you may be able to work out a payment plan with the IRS. If you owe a significant debt, you might be able to make an Offer In Compromise (OIC) to pay a smaller amount than is due.
Bankruptcy May Help with Your Tax Problems
If you have tax debt on top of other debt, such as medical bills, credit cards, and other past-due debt, you might want to consider a serious debt intervention such as bankruptcy. Chapter 7 can discharge unsecured debt and certain older tax debts may be eligible. With Chapter 13, you can get additional time to catch up on bills including your tax debt and some debts may be discharged.
The Law Offices of John T. Orcutt is pleased to announce our newest office in Wilmington opens on March 1. To find out more about the debt relief offered by bankruptcy from our Wilmington attorneys, contact us today [4]. Call +1-919-646-2654 today for a free North Carolina bankruptcy consultation from our Wilmington tax lawyers at one of our locations in Raleigh, Durham, Fayetteville, Wilson, Greensboro, Garner or Wilmington.