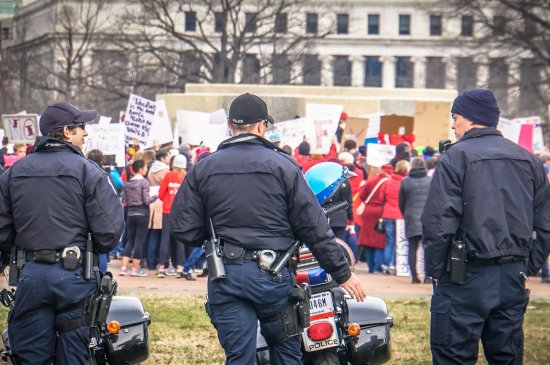 Student loan crisis declares Betsy DeVos
Image by Ted Eytan via Flickr Creative Commons
This week, Secretary of Education Betsy DeVos issued a warning about the "looming crisis" that is student loans. She said if the system doesn't change it "will be in serious jeopardy" which can make it more challenging for students to find ways to fund a college education. DeVos said in a speech in Atlanta that the student loan program is "burying students in debt," as well as taxpayers, and is "stealing from future generations."
Trillions Owed, No Signs of Slowing
Total student loans owed now tops $1.5 billion and is growing at an alarming rate. Over the past five years, it's grown by a staggering $500 billion. Over the past decade, student debt tripled. DeVos blames easier access to student loans as an excuse for colleges to raise tuition forcing people to borrow (and borrow more) to get a college education.
Here's a quick snapshot of college costs. Looking at 30 years ago (1988), you'd pay $15k for a year at a private non-profit college and $3k for a public college. Then 10 years ago, tuition jumped to $28k for private and $7k for public, close to double for both. In the 2017-2018 school year, private non-profit college runs $35k and public $10k.
At private schools, room and board and other fees tacked on about 50% more onto the cost of tuition. However, at public schools, room and board, books, and fees are more than the cost of tuition itself. With an average $10k annual tuition, you'll also pay a whopping $16k to live on campus, buy books, and pay fees.
How to Deal With the High Cost of College
If you've got student loans you're struggling to pay, there is help out there. You can temporarily stop payments in a financial crunch with deferment or forbearance, but that's just a Band-Aid. When payments are way too high, applying for Income-Driven repayment can drop monthly payments in proportion to your earnings and disposable income regardless of your balance.
After 20-25 years of payments (depending on your plan), the Department of Education forgives the remaining balance. However, the forgiven amount is treated as taxable income by the IRS, so if you have $30k of loans written off a couple of decades from now, your taxable income will be that much higher which can cause a financial problem for decades from now.
Bankruptcy and Student Loans
For certain circumstances, bankruptcy might be the answer to help address student loans. Even if your finances don't warrant reduction or discharge of student loans, bankruptcy may still help. By unloading other dischargeable debt, it can free up funds to service your student loans. That plus an Income-Driven repayment plan can get you back on track with your debt.
However, if you're older, have limited disposable income, or are chronically ill or cash-strapped, the bankruptcy court might help you out. Student loan servicers usually fight hard against debt discharge, but an experienced attorney may be able to overcome their objections for clients that can demonstrate "undue hardship."
One of the key arguments loan servicers use is that IDR can drop payments to affordable. But in recent verdicts, student loan debtors successfully argued that the taxable consequences of discharge at the end of IDR itself aggravated their undue hardship because they wouldn't be able to pay the tax bill due. Plus, judges are increasingly sympathetic to the plight of overwhelmed student loan debtors.
To be considered for student loan discharge in bankruptcy you should:
Find an attorney experienced with student loan bankruptcy cases
File a bankruptcy case and an adversary proceeding for the student loans
Be prepared to fight it out in court and argue why you should get relief
Less than 1% of bankruptcy filers file an adversary proceeding (the suit necessary to ask for student loan relief). Of those that take this extra step, roughly 40% get a partial or total discharge of student loans. That's much better than sliding into default [2] and the problems it causes.
To find out more, read reviews [3] from our clients then contact the Law Offices of John T. Orcutt [4]. Call +1-919-646-2654 to schedule a free student loan bankruptcy consultation at one of our locations in Raleigh, Durham, Fayetteville, Wilson, Greensboro, Garner or Wilmington.