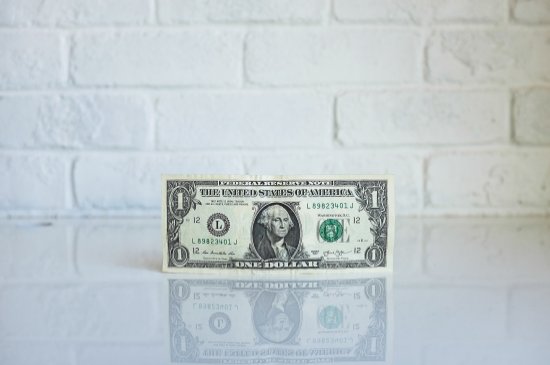 Save yourself from an ACA tax penalty with bankruptcy
Image Source: NeONBRAND via Unsplash
When you're stuck with debt you can't afford, Wilmington bankruptcy might be just the ticket to get the fresh financial start you need. There are many advantages to filing bankruptcy including the ability to unload unaffordable unsecured debt including credit cards and medical bills. Depending on the type of bankruptcy you choose, you can get out of unsecured debt fast and enjoy a fresh start or choose a repayment plan to catch up on your mortgage and car loan. But one thing you might not know is that filing bankruptcy can help you deal with an ACA tax penalty as well.
What Is the ISRP?
The Individual Shared Responsibility Payment (ISRP) of the Affordable Care Act (ACA) went into effect on January 1, 2014. The ACA requires that you either purchase qualifying health insurance for yourself and your family or pay the penalty if you do not. The ISRP is the penalty. The penalty didn't come into full effect until the 2016 tax year. If you're already struggling with your finances, being slapped with a penalty for not having health insurance can sting. Depending on your salary, age, and the health exchanges available in your area, you might not be able to afford to purchase health coverage.
Also, the deductibles, around $6,000 per person, may be unmanageable even if you can afford the premiums. In most bronze level plans, you must pay for all services out of pocket until you meet the deductible which can double the cost of using the health benefit. For lower income people that get a hefty supplement to help cover premiums, it's not so bad. And for those that get insurance through their employers, coverage may be affordable. But for many, the penalty may be cheaper.
How Much Is the ISRP penalty?
The penalty is linked to the individual mandate which is the part of the ACA which requires you, by law, to purchase health insurance. The idea is to push everyone into the healthcare insurance system to help regulate costs. In theory, it makes sense. But in practice, many people simply can't afford to buy insurance, particularly when they don't qualify for premium assistance or only get a little help with premiums.
In 2016, the penalty maxed out at $2,085 per family, and in 2017, that amount will increase based on an inflation adjustment. In some cases, you might be able to avoid paying the ISRP if you qualify for a hardship exemption. There is a list of exemptions that can prevent an ISRP.
Hardship exemptions to the ISRP include:
Homelessness
Evicted, foreclosed, or facing eviction or foreclosure

[2]

Receiving a shut-off notice from a utility
Victims of domestic violence
Death of a family member
Property damage from fire, flood, or natural disaster
Medical expenses you couldn't afford to pay causing substantial debt
Increased expenses due to caring for a sick, aging, or disabled family member
You have a dependent child that someone else is responsible for insuring but doesn't, and you were denied Medicaid or CHIP
Qualifying complications from an eligibility appeals decision
You were ineligible for Medicaid because your state didn't expand ACA Medicaid coverage
You had a grandfathered insurance plan that was canceled for not meeting ACA guidelines
Miscellaneous hardship that may or may not be approved
Bankruptcy Is a Qualified Hardship Exemption
One item on the list that we saved for this paragraph is filing bankruptcy. If you filed bankruptcy in the previous six months before you file your income taxes and also didn't have health insurance, you should be able to avoid the ISRP for that tax year. The penalty exemption isn't automatic – you must file an exemption request form with copies of your bankruptcy documents to prove you filed within the required window. This can save you a couple of thousand dollars on your income taxes.
To find out more about this and other benefits of bankruptcy, contact the Law Offices of John T. Orcutt [3]. Read reviews from happy clients [4] then call +1-919-646-2654 to schedule a free Wilmington bankruptcy consultation at one of our convenient locations in Raleigh, Durham, Fayetteville, Wilson, Greensboro, Garner or Wilmington.