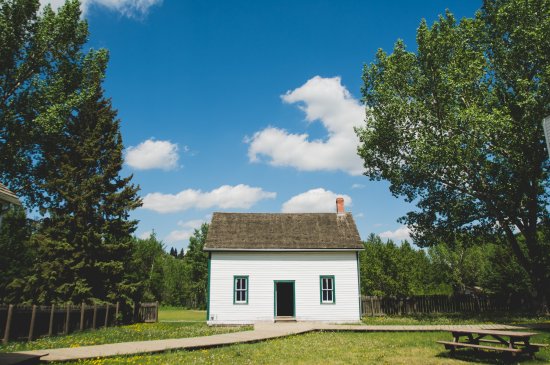 Yes, you can stop Wilmington foreclosure
Image Source: Redd Angelo via Unsplash
Even though the real estate market in Wilmington has pretty much recovered and we're bounced back from the recession, some consumers are still struggling. And even without external economic forces, you might find yourself in a debt dilemma because of other circumstances outside your control. Job loss, accident, and serious illness can impair your finances and lead to dire consequences up to and including foreclosure of your home. If you've been threatened with foreclosure or received a notice of foreclosure, but the sale has not gone through, it's time to explore your options.
Is It Possible to Avoid Foreclosure? 
In a word, yes, it is possible to avoid foreclosure in several different ways. First, you can avoid foreclosure if you catch up all your delinquent mortgage payments. But unless you get the winning lottery numbers, that's not likely a feasible solution. Second, even without catching up your delinquent payments, you can stop foreclosure on your home using Wilmington bankruptcy. There's a limited time to stop the foreclosure, so you need to get informed and act fast once you receive notice.
In addition to considering bankruptcy, you might have a shot at working with your lender so long as the foreclosure auction date has not been set. Going through foreclosure is a hassle for the lender, and if they can help you get caught up and keep you in your home, it's better for them. In some cases, they might be willing to tack your missed payments onto the end of your loan or do an internal refinance of your loan. They have options to help you, but only if you contact them and ask for help.
Don't Put Your Head in the Sand 
One of the worst things you can do when you fall behind on your balls is to try and ignore the problem. When you get collection notices and demand letters, you might get stressed about answering your phone or opening your mail. But if you don't take the calls or open the envelopes, you won't know what's happening. Even if you don't take the calls, you must open your mail. That's how you'll find out if your lender is foreclosing or a creditor is planning to sue you over an unpaid debt.
Information is power. You can't pursue your options unless you know what's ahead. Once a foreclosure notice is sent to you and an auction date set, you can still stop the process by filing Wilmington bankruptcy. Both Chapter 7 and Chapter 13 bankruptcy can stop foreclosure. Chapter 7 stops it temporarily but doesn't offer a mechanism to help you catch up on bank payments. However, Chapter 13, because it's a debt repayment plan, can help you avoid foreclosure and save your home.
Can You Afford to Keep Your Home? 
Before you decide between Chapter 7 and Chapter 13 bankruptcy, you should consider whether or not you can afford your home. For instance, if you have no equity in your home and are struggling to make the payments, you might have too much mortgage on your hand and need to rethink your housing situation. On the flip side, if you have equity in your home and can afford your payments but just need a little time to catch up, working to keep your home might be the wiser approach.
With Chapter 7, you can use Wilmington bankruptcy to temporarily stop foreclosure and buy yourself some time to save up a bit of money and move into a new housing situation. With Chapter 13, you can get on a repayment plan that lasts three to five-years that will allow you to get caught up on your mortgage by the time the plan is complete. Every circumstance is unique, and bankruptcy isn't a fit for everyone. The best way to proceed is to find out your options so you can make an informed decision.
To find out how bankruptcy can help you deal with foreclosure, contact the Law Offices of John T. Orcutt. Read reviews from our satisfied clients then call +1-919-646-2654 to schedule a free Wilmington bankruptcy consultation at one of our convenient locations in Raleigh, Durham, Fayetteville, Wilson, Greensboro, Garner or Wilmington.