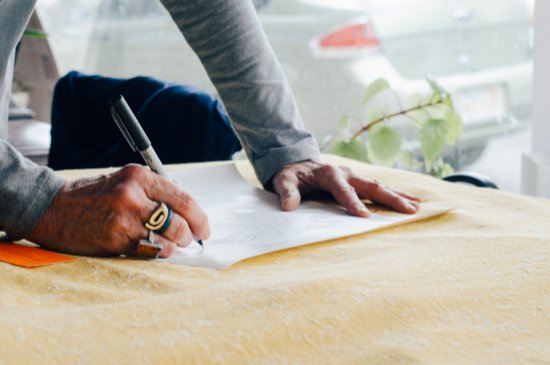 Co-signed loan in bankruptcy? Here's what happens
Image by Kelly Sikkema via Unsplash
If you have a co-signed loan, filing for bankruptcy can affect your co-signer adversely. However, if you are strategic when you file North Carolina bankruptcy, you may be able to protect your co-signer while you get the debt relief you need. If you have a co-signed debt, be sure to alert your bankruptcy lawyer when you come in for your first consultation, so you can find out your options, how your co-signer will be affected, and where you go from there.
What is a co-signer and when do you need one?
Creditors may require a co-signer if they are skeptical of your creditworthiness. If your credit score isn't high enough or your credit file hasn't been established for long, you might be better off with a co-signer. In some cases, you might be approved without a co-signer, but can get much better financing terms if you can have someone sign for the debt with you.
A co-signer is someone with a better credit score than you, often with higher income, and a long history of credit. However, a co-signer or creditor is the person who will become liable if you are unable to pay your debt, so it's a significant risk for someone to agree to co-sign a debt with you. In many cases, the co-signer is a family member, so defaulting is problematic.
If you can't afford to pay the co-signed loan, the creditor will begin trying to collect from your co-signer as soon as you go delinquent on the debt, or in case of bankruptcy depending on whether you file Chapter 7 or Chapter 13. When you file bankruptcy, if you discharge your liability for the debt, it doesn't affect the liability of your co-signer at all.
Chapter 7 bankruptcy and co-signed loans
When you file Chapter 7 bankruptcy, debt collection efforts against you must stop under the automatic stay, and that leaves your co-signer on the hook. For instance, if you have a co-signed car loan and file Chapter 7 while you're delinquent on the loan, the lender can repossess the auto and try to collect the balance from your co-signer.
There are ways to protect your co-signer when you file for Chapter 7 bankruptcy including:
Reaffirm your debt
Reaffirming a debt carves it out of your bankruptcy [2]. This means that you choose to bear personal responsibility for the debt and omit it from your bankruptcy. For instance, if you have a car loan and it's current, or you can quickly get it current, you may be able to reaffirm it to keep from harming your co-signer. However, reaffirming the debt in bankruptcy may not be the best approach for you.
Pay off your debt
To keep your co-signer out of the path of debt collectors, you could pay off the debt. With an auto loan, you may be able to "cram down" the balance of your car loan (if it qualifies) to the market value of the vehicle and then pay it off in a lump. With other types of debt, you might not be able to pay off so easily. You can discuss strategy with your bankruptcy attorney for any co-signed debts.
Chapter 13 bankruptcy and co-signed loans
Chapter 13 bankruptcy offers greater protection to your cosigner than Chapter 7. Because it's a debt repayment plan, you'll have the opportunity to pay off the co-signed debt under the repayment plan that lasts three to five years, so the responsibility for the debt doesn't fall onto your co-signer. When you file Chapter 13, your automatic stay extends to your co-signer.
But be aware that creditors can ask the court to lift the stay on your co-signer if:
It was the co-signer that received the consideration for the creditor's claim (i.e., the co-signer has the asset in their possession)
Your Chapter 13 repayment plan would not fully repay the debt
The creditor will suffer irreparable harm if the stay continues
In the case of a co-signed car loan with Chapter 13, you can also do a "cram down" that may lower both your principal balance as well as the interest rate, if the loan qualifies. You should also note that if your Chapter 13 bankruptcy is dismissed for any reason or you convert to Chapter 7 bankruptcy, your co-signer will no longer be protected.
To find out more about the benefits of bankruptcy, contact the Law Offices of John T. Orcutt [3]. Read reviews [4] from satisfied clients then call +1-919-646-2654 now for a free North Carolina bankruptcy consultation at one of our convenient locations in Raleigh, Durham, Fayetteville, Wilson, Greensboro, Garner or Wilmington.