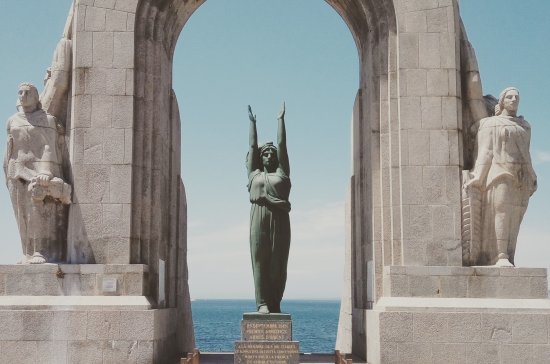 Dispelling the myths around bankruptcy
Image by Ewan Harvey via Unsplash
Filing for either Chapter 7 or Chapter 13 bankruptcy is a serious decision. It's the decision that determines if you finally solve your debt problems or you continue wallowing in debt. Some people who could benefit from bankruptcy avoid it instead because of the myths around it. Even those who decide to try bankruptcy despite the apprehension often go in with the wrong impression. In fact, North Carolina bankruptcy is a life-changing solution that gets you out of unmanageable debt and on a better financial path.
Check out these debunked bankruptcy myths to get a clearer picture of what bankruptcy is really about and decide if it's the answer to your debt dilemma:
Myth: You'll Lose Everything
When considering filing for Chapter 7 or 13, there's a prevailing bankruptcy myth that you'll lose your car, house, and other precious property. This isn't the case. In fact, it's more common that bankruptcy filers lose nothing during the process and come out in a much better financial position.
With Chapter 7 bankruptcy, many cases are no-asset cases. This means that the consumers who file have no significant assets. If you don't own a home or you own a home with equity, you can protect it under NC bankruptcy exemptions, and it will not be at risk during the debt-relief process.
Your pension, a vehicle of moderate value, some cash in the bank, your household goods, clothing, computers, etc., are all protected so long as you're not living like a rock star with significant assets. You should lose nothing when you file for Chapter 7 and gain significant benefits.
Chapter 13 bankruptcy is designed to protect assets while getting you caught up on your debt. It sets you up on a repayment plan to help catch up delinquencies on your mortgage and car loan while letting you keep these things. The very intent is for you to keep assets.
Myth: Bankruptcy Clears Out All Debt 
While Chapter 7 and Chapter 13 bankruptcy will relieve much of the debt weighing you down, there are some exceptions. The general rule is there are some responsibilities from which you shouldn't be able to escape, even with bankruptcy.
Thus, North Carolina bankruptcy won't free you from debts like recent income taxes, child and family support, and debts that result from your fraudulent action. Also, debts associated with assets such as your mortgage or auto loan will only be cleared if the asset is given back to the lender.
Generally, you get to discharge debts like credit cards, personal loans, medical bills, old utilities and even some old income taxes (if they qualify), and so on. By talking with an experienced bankruptcy attorney, you should get a better understanding of what debts will remain after bankruptcy
Myth: Filing for Bankruptcy is a Personal Failing
A lot of people have the idea that filing for bankruptcy is a sign of personal failing and an acknowledgment of poor financial decisions. But nothing can be so far from the truth. In 2009, about 57% of bankruptcy filings arose from medical bills.
Also, over the past decade, the costs of medical deductibles have grown seven times, while wages have remained stagnant. In addition to medical bills, big life events typically cause financial problems leading consumers to turn to bankruptcy.
These include divorce, accident or illness, prolonged unemployment, etc. Any circumstance that decreases income, increases expenses, or both, can throw you into financial instability and put you on the road to unmanageable debt.
Truth: You May Be Better Off with Bankruptcy
Depending on your debt dynamics, income, assets, and future financial goals, bankruptcy may be much better for you than wallowing on with debt you can't afford. Filing for bankruptcy is a serious decision but one that could change your life for the better as soon as you file.
To find out more about the benefits of North Carolina bankruptcy, contact the Law Offices of John T. Orcutt. Call +1-919-646-2654 now for a free consultation at one of our convenient locations in Raleigh, Durham, Fayetteville, Wilson, Greensboro, Garner or Wilmington. Be sure to read client reviews so you can see what to expect during the process. Let us help you find a fresh financial start today.
Resources: