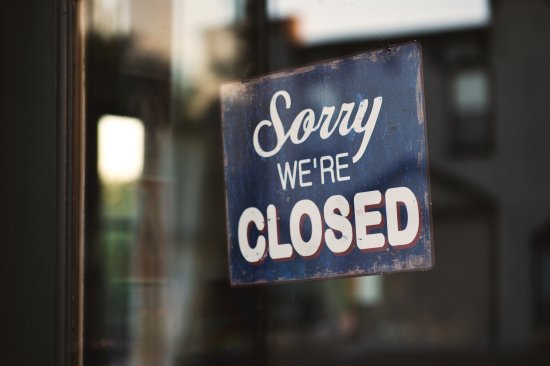 Is your Wilmington small business in danger due to debt?
Image by Tim Mossholder via Unsplash
It takes a lot to be a Wilmington small business owner. You must have the courage to branch out on your own rather than take a paycheck from someone. That leaves you with all the responsibility. The more your business grows, so will the pressure as you take on greater expenses, increase your staff, and likely take on debt. If you hit a speedbump and can't service your business debt, you need a solution. In some cases, bankruptcy might be just the thing to help you out of your business crisis.
Filing for bankruptcy might seem like the end of your business but, depending on the type of bankruptcy you file, it can actually save your business and help it recover. In other cases, your debt might be so problematic that your business can't recover. In this circumstance, bankruptcy may help you close down your business in a way that protects your personal assets and prepares you for your next opportunity.
Business Bankruptcy Options
As the owner of a small business, the type of bankruptcy you choose depends on whether you want to keep your business open and whether you can afford to. There are three common types of Wilmington business bankruptcy - Chapter 7, Chapter 11 and Chapter 13.
Chapter 7
When you can't afford to keep the doors open, Chapter 7 bankruptcy is likely the best option. This is a liquidation bankruptcy where the Trustee assigned to your case can sell off business assets to pay your debts. This form of bankruptcy can also discharge unsecured debts so that your business can shut down free and clear of debt.
Chapter 13
If you solely own your Wilmington small business and want to keep it going, Chapter 13 may be a better option for you. You or your business must have a steady income to be approved for this form of bankruptcy. It's a three to five-year repayment plan set by the court to catch up on secured debt and gain relief from some unsecured debt.
Chapter 11
If you want to keep your business going, Chapter 11 is another option open to you. It's quite similar to Chapter 13 in that you can keep your business open and get on a plan to catch up on secured debt while shedding some of your unsecured debt. This is called a reorganization, and the main downside is that it costs much more than Chapter 13.
Which Bankruptcy Is Best?
Before you can decide which option is best, you need to understand what your options are and that means a discussion with an experienced small business bankruptcy attorney. You must be able to show an income stream to qualify for Chapter 11 or Chapter 13. How your business is set-up and who owns it is another qualifier that will affect your options.
There are also the considerations of your goals. Do you want to try and keep the business afloat? Is your business in a declining market or niche so that it's futile to continue? Is your market growing and there are opportunities, but your business isn't in a position to take advantage of them? Do you want to wash your hands of a struggling business so that you can start over from scratch?
Choose Your Business Bankruptcy Lawyer Wisely
Be sure to speak with a Wilmington bankruptcy [2] lawyer who not only specializes in bankruptcy but whose practice is solely devoted to bankruptcy. You also want an attorney with small business bankruptcy experience. Some firms mostly handle personal bankruptcy and rarely deal with business bankruptcy, so they might not be a fit.
Be sure to read reviews from clients [3] to see what to expect and then set up an initial consultation. This appointment should be free and will let you discuss your business debt problems and learn what solutions are available to you. To find out more, contact the Law Offices of John T. Orcutt [4]. Call +1-919-646-2654 now to schedule a free Wilmington bankruptcy consultation at one of our convenient locations in Raleigh, Durham, Fayetteville, Wilson, Greensboro, Garner or Wilmington.