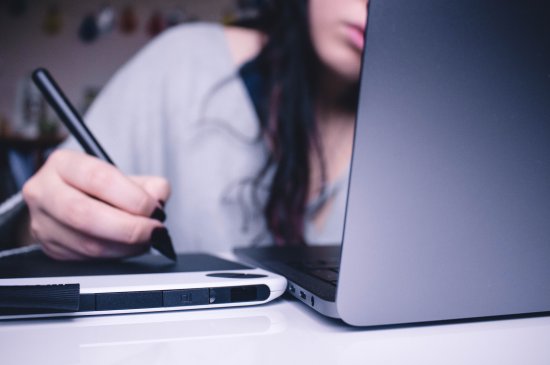 Is your debt too much? Reasons to consider Wilmington bankruptcy
Image by Josefa nDiaz via Unsplash
Financial trouble can be a sneaky thing. One day you think you're doing okay, then you realize there's cause for some concern, and then before you know it, you're really deep in debt and aren't sure what to do to get out of your dire situation. Filing for Wilmington bankruptcy is one way to deal with debt you can't afford. Bankruptcy offers the chance at a fresh financial start, but it's not a fit for every situation and not something you should rush into without thought, planning, and consulting a reputable bankruptcy attorney.
Consider these three situations where Wilmington bankruptcy might be an apt solution.
#1 You're being crushed by debt stress
The truth is that stress can be deadly. A survey by the American Psychological Association found that 62% of Americans are stressed about their finances. This is worsened if you're drowning in debt that you can't afford. Financial stress is linked to serious health concerns including migraines, heart disease, and insomnia among others.
Financial woes can lead you to miss work, according to the study Stress in America, which can compound your financial problems. If your financial stress is affecting personal and professional relationships and makes it so you can't function at work or home, it might be time to consider filing for bankruptcy to get a much-needed clean slate from your debt.
#2 You can't deal with your debt without an intervention
While bankruptcy is considered an option of last resort, in some cases, it might be the only thing that can dig you out of your financial predicament. If you have more unsecured debt than you can pay off in three to five years, or your unsecured debt is greater than one year of your income, it might be time to consider Wilmington bankruptcy.
If you're not ready to consider bankruptcy, some options to consider include:
Pursue avenues to earn more money to devote strictly to paying down your debt. This might be a second job, selling things you don't need, or seeking additional income through your job.
Drastically cut back on your expenses and devote the savings strictly to your debt. Cutting off your cable, and other cost-reducing measures might free up enough money to help with debt.
Negotiate with your creditors. If you are behind on credit cards and maxed out, your card issuer may work with you particularly if you tell them you're considering bankruptcy.
Credit counseling might help, but some programs cost more than they save you and make extravagant promises about debt relief that they usually can't deliver.
If you tried one or more of these options and are still crushed by debt, bankruptcy may be the best solution for your debt dilemma.
#3 You are dealing with a major life event
Often, financial problems result from major life events beyond your control such as divorce, prolonged unemployment, or a serious medical issue. Events like these can increase expenses, reduce income, or both, leaving you with untenable debt. For instance, a medical problem can lead you to unaffordable medical bills and rising credit card bills if you use plastic to pay doctor bills.
Things to consider before you file for bankruptcy
If your circumstances align with one of those mentioned above and it seems like bankruptcy might be the best solution, it's important to consider some other factors such as timing, co-debtors, and future debt. In some cases, you might be better saved by filing bankruptcy immediately, and in other circumstances, a delay might serve you better because of income or statutes of limitations on debt.
For those with debt co-signers, you might want to consider how your Wilmington bankruptcy might affect them. Also, if you have more debt coming your way due to an ongoing medical circumstance, you might want to delay filing until it's more opportune.
To find out more about the benefits of bankruptcy, contact the Law Offices of John T. Orcutt. Read reviews from satisfied clients and then call +1-919-646-2654 to schedule a free Wilmington bankruptcy consultation at one of our convenient locations in Raleigh, Durham, Fayetteville, Wilson, Greensboro, Garner or Wilmington.
Resource: