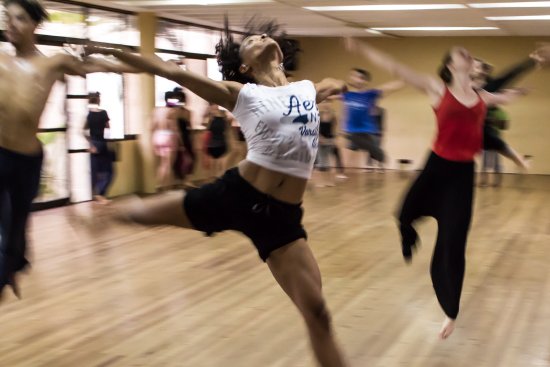 Dance Moms' Abby Lee Miller is out of prison and in a halfway house
Image by Michael Zittel via Pexels
In today's celebrity bankruptcy update, we look at one of the most famous faces accused of bankruptcy fraud – Dance Moms diva Abby Lee Miller. Sentenced to 366-days behind bars for bankruptcy fraud at the Victorville Federal Correctional Institution in California, Miller is now an almost-free woman.
Miller began serving her sentence in July 2017 but was recently released from prison and transferred to a halfway house, the Residential Reentry Center in Long Beach. The halfway house helps reintegrate inmates back into society by offering employment counseling, job placement, and financial management lessons. The notorious dance instructor is expected to be out of the halfway house by the end of May.
How did Abby Lee Miller wind up in prison?
Miller filed Chapter 11 bankruptcy to reorganize her business debts at her struggling Pittsburgh dance school just before she found Dance Moms fame. The problem was that Miller failed to mention her reality show deal to the bankruptcy court and it was only when the judge assigned to her case spotted her show while channel surfing that everything imploded.
The court charged Miller with hiding more than $750k in income from her reality show and its spinoff. The famed dance instructor pled guilty to bankruptcy fraud and also to illegally sneaking cash into the US from foreign sources. Miller had to pay back the debts discharged in bankruptcy that should not have been and also faced a criminal sentence for lying to the court.
Jailed for bankruptcy fraud
In May 2017, a judge sentenced the former dance instructor to a year and a day in federal prison, with two years of supervised release following the jail term. Abby Lee Miller [2] had a little time shaved off her sentence for good behavior as she's been a model prisoner while behind bars. Miller picked up certifications in real estate and personal finance while in jail.
The 51-year old's legal troubles show how serious bankruptcy fraud is and why you should never lie to the court. The bankruptcy system offers a legal means for financially troubled individuals and businesses to get a fresh financial start. It is the responsibility of the bankruptcy filer to be honest and transparent with the court. If you're not, you could wind up like Abby Lee Miller.
Lessons to be learned
If you're deep in debt, bankruptcy can be life-changing. Chapter 7 bankruptcy can get you out of unsecured debt. Within three to four months, you can see your credit card debt and medical bills discharged along with older income tax debts (if they qualify), and personal loans. Chapter 13 puts you on a repayment plan to catch up on secured debt like your mortgage and car loan.
These are debt relief benefits you can't get anywhere else. In exchange for legal protection from debt, you must be honest about your assets and income and abide by the rule of law and the mandates of the bankruptcy court. If you don't hold up your end of the bargain, you won't get debt relief. If you break the law by lying to the court, you can go to jail.
Anyone can struggle with debt
One of the important lessons to learn from celebrity bankruptcy cases is that anyone can struggle with debt. No matter who you are, where you live, or what you do for a living, you can fall into a debt spiral, usually because of a life event like a medical crisis, divorce, prolonged unemployment, or anything that lowers your income or increases your costs of living.
Even income is no barrier to a financial crisis. All it takes is for your debt to outpace your ability to pay on your current income (no matter how high that income might be) and you've got a serious debt dilemma. That's when bankruptcy can help. If you're stuck with debt you can't afford, bankruptcy might be your best bet for a clean financial slate.
If you choose bankruptcy, be honest with the court, and you'll get the debt relief you need and can make the most of your fresh financial start. To find out more about the benefits of bankruptcy, contact the Law Offices of John T. Orcutt [3]. Read reviews [4] then call +1-919-646-2654 to schedule a free North Carolina bankruptcy consultation at one of our locations in Raleigh, Durham, Fayetteville, Wilson, Greensboro, Garner or Wilmington.