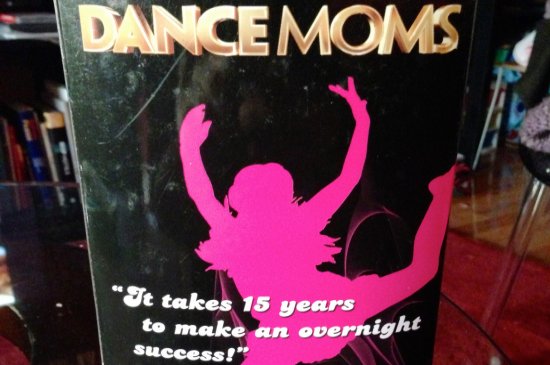 Abby Lee Miller faces more court trouble
Image Source: Flickr User_Sarah Ackerman
We've written before about the celebrity bankruptcy drama surrounding Dance Moms star Abby Lee Miller. Now, the Lifetime reality TV diva has been accused of bankruptcy fraud related to a Chapter 11 bankruptcy that was filed the year before Dance Moms debuted on the Lifetime channel.
Miller filed Chapter 11 to reorganize her business debts for the Pittsburgh dance studio she ran. The case got more complicated when her bankruptcy judge saw her reality show and reopened the case to put it through additional scrutiny.
That resulted in a bankruptcy fraud accusation that Abby Lee Miller hid more than $750k of her income during her bankruptcy case. This year, Abby faced money laundering charges as well for bringing in undeclared cash from Australia after a business trip there.
Abby Lee Miller Faces Two Jail Sentences
As a result, Abby Lee Miller is now facing not one, but two, sentencing hearings—one for the alleged money laundering of undeclared cash and the other for bankruptcy fraud. Federal prosecutors and Abby Lee's attorneys have both requested a sentencing delay in the bankruptcy case.
Both sides in the fraud case are reportedly hoping that the sentencing in the money laundering case will inform how the sentencing goes in the bankruptcy case. Miller was originally due to be sentenced on October 11 for bankruptcy fraud, but now it will happen December 2.
Prosecutors are seeking 24-30 months in jail, according to sentencing guidelines, but Miller's attorneys are fighting to get probation of less than six months in jail. Interestingly, just as Abby Lee's legal battle has reached a tipping point, the new season of Dance Moms is launching.
Abby has lost her star student Maddie Ziegler, who has moved on in her career and is now a judge on So You Think You Can Dance. With shooting wrapped for Season 6 of Dance Moms, the verdict won't impact this go-round of the hit reality show but could wreck Season 7 if she lands in jail.
Lessons for Every Bankruptcy Filer
The bankruptcy journey that Abby Lee Miller has gone on seems like something most "normal" bankruptcy filers won't experience, but there are still lessons to be learned here. First and foremost, you should always be totally honest with your bankruptcy attorney and on all forms you file.
Never try to hide income or assets, whether it's by lying about them or giving them to friends or family to hold while you're in bankruptcy. This can land you in hot water, wreck your bankruptcy, and result in bankruptcy fraud charges that can carry a prison sentence plus fines.
But so long as you play fair with the bankruptcy system and are honest in your filing, the system will play fair with you. That way you can get serious debt relief and get back on the road to financial recovery. When done right, bankruptcy can help you get out of unaffordable debt faster than any other option.
To find out more about the benefits of North Carolina bankruptcy, contact the Law Offices of John T. Orcutt. Call +1-919-646-2654 now for a free consultation at one of our convenient locations in Raleigh, Durham, Fayetteville, Wilson, Greensboro, Garner or Wilmington.