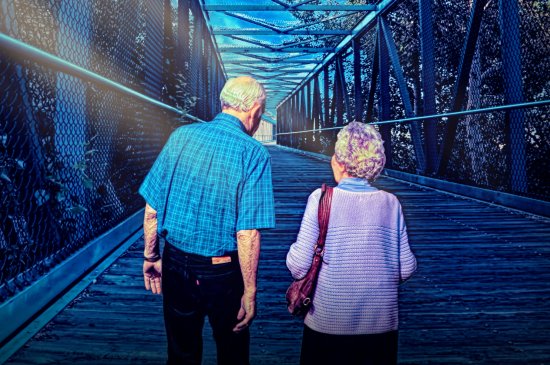 Wilmington seniors may struggle with money
Image by bluesbby via Flickr
Many seniors don't have the luxury of spare cash lying around their house or bank account. When unexpected expenses crop up, older Americans may use credit cards to cover the gap. Social Security payments come just once a month, and some pension plans also pay out every four weeks. When you need cash, and it's far from direct deposit day, it can make life tough.
More Debt - More Problems
Tapping your plastic may work in the short run, but it's a bad idea overall. When you're on a fixed income, any spending out of the ordinary can prove problematic. If you use your cards over and over and max them out, you might find yourself at a point where you can't dig yourself out. That's a significant issue with living on a fixed income.
For seniors, perhaps more than any other demographic, mounting debt and inadequate income can trigger an unrecoverable financial crisis. Here are some facts to consider and tips to help seniors struggling with money matters.
More Seniors in Debt Than Ever
Compared to the early 90s, more older Americans are in debt. The rate has more than doubled and shows no signs of slowing down. The recession of the mid-2000s hit retirement accounts hard. The real estate crunch ate away at home equity, and many people never recovered.
On top of that, some seniors carry student loan debt incurred for their education or on behalf of their kids or grandkids. Social Security never intended to be the sole source of support in your golden years and is often inadequate.
Some Money Tips for Older Americans
When you're living on a fixed income, failing to plan is planning to fail. Take a look at the collection of money advice we curated for you.
#1 Create a budget (and stick to it)
Living on a fixed income means a budget is an absolute must. Planning your expenses based on what you know comes in each month can keep you out of trouble. If you know what you can spend, you hopefully won't go over your limits and pile up debt.
It's often easier to tighten your belt on spending rather than try to scramble after the fact because you overdid it. If you've never made a budget, it's no problem. There are websites and smartphone apps that can walk you through the process.
#2 Establish an emergency fund
Emergencies are one of the biggest drainers of finances. They come at you out of the blue and leave you like a whirlwind that wrecked your bank account. If you're not prepared, your next emergency might see you deep in debt.
An emergency fund is a buffer against a money crunch. Even if you can't afford to set aside big chunks of cash, a dollar here and a dollar there tucked away will add up and keep you from getting into debt when unexpected spending needs arise.
#3 Draw up a financial plan
If you're flying blind on your long-term financial plans, that's an issue. Many financial advisers will draw up a financial plan for a low fee. Some city and county senior centers and non-profits offer financial planning events for free.
It's never too late to find out where you stand and what you can do to stabilize your finances. You might be surprised at what the experts have to say. They have the experience to look at your circumstances and help you optimize what you have.
Bankruptcy can be a great option
If you're already struggling with excess debt, Wilmington bankruptcy [2] might be your best solution. Chapter 7 bankruptcy wipes out credit cards, medical bills, and personal loans within just a few months. You can shield a reasonable amount of assets with North Carolina bankruptcy exemptions.
Your circumstances might be a match for bankruptcy debt relief. To find out more read reviews [3] from our clients, then call +1-919-646-2654. Contact the Law Offices of John T. Orcutt [4] to schedule a free Wilmington senior bankruptcy consultation at one of our locations in Raleigh, Durham, Fayetteville, Wilson, Greensboro, Garner or Wilmington.