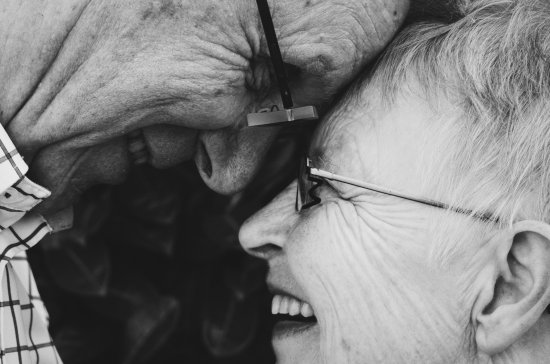 Are you an older American struggling with debt?
Image via Lotte Meijer on Unsplash
For Wilmington consumers of every age, debt is a lot easier to accumulate than to pay off. But once you're in your golden years, it can be even harder to deal with if you're on a fixed income and are beyond your active earning years. Bankruptcy can be a helpful solution for older Americans, and the latest data shows that seniors are filing for legal debt relief in increasing numbers. Let's take a look at the data to see why seniors are filing more often and how it can help.
Medical debt driving uptick in senior bankruptcy
Despite the passage of the Affordable Care Act, people still struggle with medical debt – and seniors seem to be among the hardest hit. Medical expenses are one of the leading causes of bankruptcy across all demographics, but particularly in the case of the older North Carolinians. Here's a look at why some seniors are turning to Wilmington bankruptcy for help. While the jump in filings isn't enormous, it's significant because, overall, bankruptcy filings are on the decline.
According to Next Avenue, over the past ten years, there's been a full percentage point shift in seniors as part of the makeup of the totality of bankruptcy filers. Back in 2008, older Americans made up just 7% of bankruptcy filers, but now that number is up to 8%. Next Avenue spoke to a bankruptcy attorney who blames the after-effects of the Great Recession while another lawyer quoted in the article attributes the rise in filings to increased medical debt.
Financial literacy is another concern
The website also says the difference in gender roles in the home and mortality data also matters. Given that women usually outlive their husbands, they are left to deal with finances on their own. And if it was their spouse that took care of the finances and bills, they may struggle to stay on track if they don't know where items are kept, when to pay bills, etc.
No matter who among a senior couple took care of the finances, if either doesn't know the ropes when one passes away, it can be trouble. There's also the matter of computer literacy. Increasingly, creditors point consumers to their websites to make payments, file disputes, and contact customer service. If a senior isn't computer or web savvy, they might struggle to deal with their bills and debt.
Debt collector stress
If you're a Wilmington senior struggling with health issues, the last thing you need is more stress in your life. That's exactly what debt collectors do in many cases – they cause stress. The Consumer Financial Protection Bureau reports that the top category of complaints among seniors that turn to the CFPB for help are debt collector harassment.
Seniors might be hassled by collection agencies trying to collect on the debts of their deceased spouse, collectors accusing them of owing a debt they do not, and agencies refusing to provide proof that the debt is owed or the amount is as stated. Shady debt collectors may try and take advantage of seniors with threats, bullying, and nasty tactics. To make things worse, stress can aggravate medical conditions.
Bankruptcy may help
The number of seniors that owe debt is on the rise and bankruptcy might be the best solution for seniors to shed debt and regain control of their finances. The Federal Reserve says nearly 80% of those age 55-64 have debt and 66% of seniors age 65-74 have debt. This can be unmanageable on a fixed income, particularly if you fall behind and late fees and interest are accumulating.
If you choose Wilmington bankruptcy as a senior, you can wipe out medical bills, unsecured debt like credit cards, older income tax debts, and signature loans not secured by collateral. This can help you get your finances back on track and remove a significant source of stress from your life. To find out more, read our client reviews then contact the Law Offices of John T. Orcutt. Call +1-919-646-2654 now for a free Wilmington bankruptcy consultation at one of our locations in Raleigh, Durham, Fayetteville, Wilson, Greensboro, Garner or Wilmington.
Resources: