Alamance County, North Carolina, population 142,661 (US Census Bureau's 2006 est.), was founded in 1849. "Alamance" is derived from a local Native American word for the unusual blue mud seen in some of the area's creeks and streams. Alamance County contains 429.99 square miles and is located in the Burlington, North Carolina Metropolitan Statistical Area.
Alamance County, NC, was founded in 1849 and this Southern retreat is rich in history. The Alamance Battleground was the site of a pre-Revolutionary War battle over oppressive British rule. In addition to historical sites, Alamance County is the home of Elon University and the Three College Observatory. The largest city is Burlington, which is known for its textile and technology industries.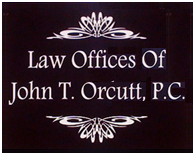 You may be considering the financial option of bankruptcy, a federal plan that allows debtors to divide assets among creditors and free themselves of financial obligations that cannot be repaid. In some cases, debtors can stay in business and use new revenue to resolve old debts. Alamance County is in the Middle District, with Bankruptcy Courts in Durham, Greensboro, and Winston-Salem. The court's official Web site can answer many of your bankruptcy questions. The Greensboro office is at 101 S. Edgeworth Street, Greensboro, NC 27401 (phone: 336-358-4000) while the Winston-Salem office is at 226 S. Liberty Street, Winston-Salem, NC 27101 (phone: 336-397-7785).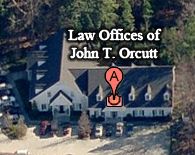 Do you have serious questions about bankruptcy and reside in or near Alamance County North Carolina? If so you can get your questions answered by visiting the Law offices of John T. Orcutt in Durham. We provide a confidential FREE in consultation that will answer your questions and explain the best course of action to take depending on your debt situation. You can make an appointment online or call our Durham office at (919) 286-1695 to do so. If you are coming out of Alamance County take I-85 N to exit 174 to Hillandale Rd. For directions and a bird's eye view to more easily find our Durham office please click here.