Angier, North Carolina is a bedroom community for the Research Triangle, located 20 miles south of Raleigh. Angier's estimated 3,419 residents enjoy a quiet, gentle lifestyle that dates back to the time of the Civil War. What would become the Durham and Southern Railroad started as little more than a tram car hauling lumber and logs from the Jake Williams farm in Harnett County to Apex in Wake County. As timber made way for the farming of cotton and tobacco, the little railroad grew. Where there was only a bunk house and a turnaround for the train a station was built.
The town was named Angier after the man who helped bring the rail line to the area. In 1899 surveying work began to lay out the streets and byways for a new town, and in 1901 Angier became a chartered town. The Durham and Southern Railroad had its last run through the center of town on July 5, 1979.  Today, Angier is the fastest growing area in Harnett County.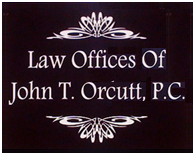 You may be considering the financial option of bankruptcy, a federal plan that allows debtors to divide assets among creditors and free themselves of financial obligations that cannot be repaid. In some cases, debtors can stay in business and use new revenue to resolve old debts. Angier is in the Eastern District, with Bankruptcy Courts in Elizabeth City, Fayetteville, New Bern, Raleigh, Wilmington, and Wilson. The court's official Web site can answer many of your bankruptcy questions. The Wilson Division is located at 1760-A Parkwood Blvd W, Wilson, NC 27893-3564 (phone: 252-237-0248), while the Raleigh Division is at 300 Fayetteville Street, Second Floor, Raleigh, NC 27601-1799 (phone: 919-856-4752).
Do you live in Angier North Carolina and have questions about bankruptcy? Get your questions answered by taking advantage of our FREE one on one debt consultation. Come in and find out what your options are and what you can do to be debt free. We will advise you on the best course of action to take to get you out of debt and to get your life back. You can make an appointment online or call us at (919) 847-9750 to do so.