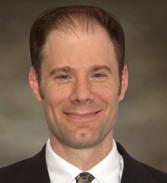 Biography:
Areas of Practice:
Consumer bankruptcy cases for individuals under Chapters 7 and 13; legal research and analysis regarding bankruptcy matters; appellate matters before state and federal courts concerning issues of importance to bankruptcy law and procedure at the state, regional, and national levels.
Avvo Rating:
Bar Admissions:
California State Bar (2003)
U.S. District Court, Southern District of California (2003)
District of Columbia (2005)
U.S. District Court, Central District of California (2007)
United States Supreme Court (2008)
Ninth Circuit Court of Appeals (2009)
North Carolina State Bar (2010)
U.S. District Court, Eastern District of North Carolina (2012)
Education:
East Carolina University
Bachelor of Psychology; Psi Chi National Honor Society
Minor in Music Performance
University of San Diego School of Law
Juris Doctor; Honors Intern, California Attorney General's Office
Experience:
Attorney, Garrison & McInnis, LLP; San Diego, CA; 2003 – 2004. Handled a wide variety of trial and appellate matters involving contracts, business law, torts, employment and labor, civil rights, medical malpractice, securities fraud, intellectual property, construction defect, collections, mortgage and banking law, etc.
Attorney, Grady And Associates; San Diego, CA; 2004 – 2005. Handled trial, appellate, and administrative proceedings before state and federal tribunals involving employment and labor law, including claims of discrimination, harassment, retaliation, and wage and hour violations.
Deputy Attorney General, California Attorney General's Office; San Diego, CA; 2005 – 2010. Represented the State of California in numerous complex criminal cases before state Superior Courts, Courts of Appeal, the California Supreme Court, federal district courts, the Ninth Circuit Court of Appeals, and the United States Supreme Court.
Managing Attorney, Law Offices of Raymond Mark DiGuiseppe, PLLC; Southport, NC 2010 – Present. Law practice involves: state and federal appellate matters; common interest associations (homeowner associations); contracts and leases; employment law; business matters; municipality and governmental law; and general legal research and analysis over a wide range of other areas involving state and federal law and procedure at the pretrial, trial, and appellate levels.
Bio:
Ray DiGuiseppe grew up in the Washington, D.C. area. After studying psychology and music at East Carolina University, he clerked at multiple large law firms in the D.C. area to gain experience in the law. He then decided to go to law school out west at the University of San Diego. There, Ray excelled in his studies of the Uniform Commercial Code, constitutional law, criminal law and procedure, evidence, intellectual property, and the Bankruptcy Code. He was selected as an Honors Intern for the California Attorney General's Office, where he handled complex appellate matters and argued cases before appellate courts under the supervision of Deputies Attorney General. After graduating, Ray spent the first two years in private practice handling a wide array of legal matters before state, federal, and administrative bodies. Then, in 2005, he was appointed Deputy Attorney General, in the same office where he had clerked for the Attorney General. Over the following five years, Ray was lead counsel in numerous complex, high profile appellate matters, including cases before the California Supreme Court, the Ninth Circuit, and the United States Supreme Court.
In 2010, Ray relocated back to the east coast of North Carolina, where he established his own practice. Since that time, he has handled a wide variety of North Carolina legal matters, as well as appellate matters in cases before California appellate courts and federal circuit courts nationwide, including advocacy for consumer bankruptcy debtors through the National Association of Consumer Bankruptcy Attorneys (NACBA). In early 2017, Ray joined forces with the Law Offices of John T. Orcutt, to continue and expand his advocacy for consumer bankruptcy debtors by working directly with individuals to assist them in obtaining the bankruptcy relief they need.