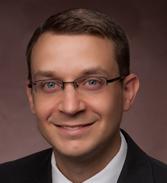 Biography:
Areas of practice:
Practice limited to consumer and business debtor bankruptcy law.
Avvo Rating:
Rated by Super Lawyers
loading ...
Education:
2002, East Carolina University Bachelor of Science degree in Business Administration, concentration in Management Information Systems
2005, East Carolina University Master of Business Administration degree
2011, Charlotte School of Law Juris Doctor degree
Bar admissions:
2011 North Carolina State Bar 
2011 Federal District Court for the Eastern District of North Carolina
Bio:
Hello, my name is Shawn Orcutt and although I grew up in North Carolina, I was born in Poughkeepsie New York. I came to Raleigh at an early age and attended Sanderson Highschool where I played soccer. When I graduated I moved to Greenville North Carolina where I obtained my undergraduate degree in Business Management at East Carolina University. I then obtained a masters in Business Management and my juris doctorate degree at the Charlotte School of Law. In 2011, I passed the North Carolina State Bar and now practice consumer bankruptcy for the eastern district out of the Raleigh Law Office of John T. Orcutt.
Pro Bono / Recognition
Participated in Attorneys on Call part of the North Carolina Bar Association's annual Statewide Service Day in order to provide free legal information and answer questions over the telephone. (2013)