Beaufort County, North Carolina, 827.97 square miles of NC's beautiful Eastern shoreline, has a population of 46,355, according to the US Census Bureau's 2006 estimate. Over 13% of Beaufort's square miles consist of water; this includes a picturesque Downtown waterfront in the historic county seat of Washington, which you can see live on webcam.
Founded in 1712, Beaufort County, NC was named for Henry Somerset, Duke of Beaufort. Beaufort's city of Washington lies on the beautiful Pamlico River. The county is home to Beaufort County Community College.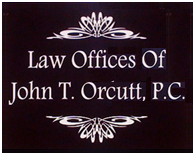 You may be considering the financial option of bankruptcy, a federal plan that allows debtors to divide assets among creditors and free themselves of financial obligations that cannot be repaid. In some cases, debtors can stay in business and use new revenue to resolve old debts. Beaufort County is in the Eastern District, with Bankruptcy Courts in Elizabeth City, Fayetteville, New Bern, Raleigh, Wilmington, and Wilson. The court's official Web site can answer many of your bankruptcy questions. The Wilson Division is located at 1760-A Parkwood Blvd W, Wilson, NC 27893-3564 (phone: 252-237-0248), while the Raleigh Division is at 300 Fayetteville Street, Second Floor, Raleigh, N.C. 27601-1799 (phone: 919-856-4752).
Do you live in Beautfort County North Carolina have questions about bankruptcy? If so please visit the Law offices of John T. Orcutt in Wilson to find out more. The drive is worth it because we provide a FREE in confidential one on one bankruptcy consultation that will not only answer your questions but explain the best course of action to take depending on your debt situation. You can make an appointment online or call our Wilson office at (252) 234-9194 to do so. If you are coming out of Beautfort County take US-264 W to exit 49 to 58 N/Martin Luther King Blvd then take right onto Ward Blvd. For directions and a bird's eye view to more easily find our Wilson office please click here.