Benson, North Carolina is located in historical Johnston County in the mid-central portion of NC at the crossroads and interchange of two heavily traveled highways. Interstate 95, the East Coast's north-south expressway and Interstate 40 have an interchange approximately one mile northeast of downtown Benson.  Benson's 2.1 square miles of land holds 2,923 people, according to the 2003 census estimate.
Benson's downtown area has been restored and its well maintained small town main street thrives and bustles with traffic. Storefronts are 90% occupied and you can easily walk anywhere to shop, eat or just visit. Replicas of turn-of-the-century oil-burning street lights adorn the main street sidewalks interspersed with manicured trees and a trim square of colorful flowers around each.  HSMM, a professional firm, focused on improving traffic circulation and making the downtown district more appealing to pedestrians.
The Benson Singing Grove Building & Stage is located in the two-acre park that parallels Main Street. This beautiful facility has dressing rooms and restroom facilities and is rented for everything from musical shows to weddings.   There is also a community building at the park location; this houses the Park & Recreation Dept. offices, the Senior Citizens Center, and has additional room rentals for private and civic gatherings. The residents of Benson have no lack of municipal access and what they do have is above average.
In September, Benson hosts Mule Days, a festival that draws more than 50,00 visitors to Benson. Starting with a golf tournament and parade, the festival is packed with rodeos, a mule-pulling contest, arts and crafts, vendors, street dances, carnival rides, camping, parades, bluegrass shows, and more. Benson Mule Days is run by the local Chamber of Commerce and sponsored by numerous local businesses, big and small. The festival was inducted into the Library of Congress in Washington, DC in May of 2000.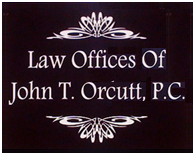 You may be considering the financial option of bankruptcy, a federal plan that allows debtors to divide assets among creditors and free themselves of financial obligations that cannot be repaid. In some cases, debtors can stay in business and use new revenue to resolve old debts. Benson is in the Eastern District, with Bankruptcy Courts in Elizabeth City, Fayetteville, New Bern, Raleigh, Wilmington, and Wilson. The court's official Web site can answer many of your bankruptcy questions. The Wilson Division is located at 1760-A Parkwood Blvd W, Wilson, NC 27893-3564 (phone: 252-237-0248), while the Raleigh Division is at 300 Fayetteville Street, Second Floor, Raleigh, N.C. 27601-1799 (phone: 919-856-4752).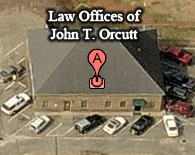 Are you experiencing debt problems and perhaps have questions about bankruptcy? If you live in or near Benson North Carolina please visit the Law offices of John T. Orcutt in Fayetteville to find out more. We provide a 100% FREE in depth consultation that will answer questions and explain the best course of action on your debt crisis. You can make an appointment online or call the Fayetteville office at (910) 323-2972 to do so. If coming out of Benson take I-95 S to US-301 S then merge onto 87 N then take exit 104 for Robeson St. At that point take a left at Raeford Rd followed by a right on Cambridge Street. For directions and a bird's eye view to more easily find our Fayetteville office please click here.