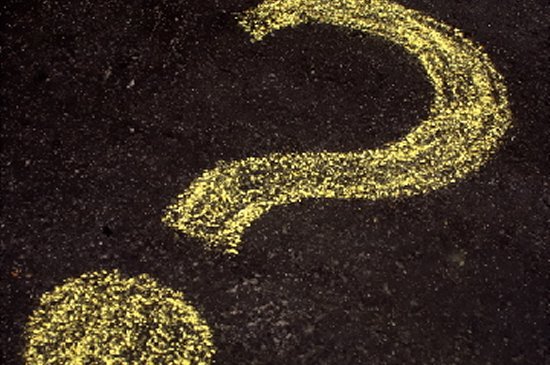 Answers to frequently asked bankruptcy questions
Image Source: Flickr User Virtual EyeSee
Are you deep in debt? Dodging collection calls constantly? Are you dealing with financial stress and living paycheck to paycheck? Have you received notice of intent to foreclose on your home or repossess your car? Are you drowning financially and looking for a better way? Consider North Carolina bankruptcy. Here are ten of the most often asked questions we get from clients – the bankruptcy FAQs can help you understand the basics – but talking to a reputable bankruptcy attorney is the best way to understand all your options.
#1 Is Bankruptcy a Good Thing or a Bad Thing?
In many people's minds, bankruptcy carries a "bad" connotation. But, in fact, bankruptcy can be life-changing and a very good thing if you're deep in debt you can't afford to pay. Bankruptcy can mean an end to financial stress, constant collections calls and living paycheck to paycheck.
#2 What Are My Bankruptcy Options?
Most consumers can choose between Chapter 7 and Chapter 13 bankruptcy. Your income alone will not determine which you can file but, what is more important is the amount of income you have versus the amount of debt you're carrying. You may qualify for one, the other, or both.
#3 What Is Chapter 7 Bankruptcy?
Chapter 7 eliminates most unsecured debt. This includes medical bills, credit cards, signature loans, old balances on utilities or other debts, and some income tax debts (depending on how old they are). You can still keep your home and other assets, in some cases, while unloading unaffordable debt.
#4 What Is Chapter 13 Bankruptcy?
Chapter 13 gets you more time to catch up on secured debt such as your mortgage or car loan while also reducing the amount you owe, in some cases, on unsecured debt. This can help you avoid foreclosure or repossession, and allow you time to reorganize your finances.
#5 Can Chapter 7 and Chapter 13 Be Combined?
Yes, for some consumers, a combination of both may be the best scenario. Chapter 7 can relieve some debts while Chapter 13 can stop a foreclosure and allow for time to catch up on secured debts. Sometimes, just one chapter is enough to get the relief you need – other times, both may be better.
#6 Which Bankruptcy Chapter Can Stop Foreclosure?
Both. Either Chapter 7 or Chapter 13 can halt a foreclosure. However, only Chapter 13 will give you the chance to catch up on past-due balances. Chapter 7, though, may buy you enough time to secure a refinance loan. Your unique circumstances will determine which is most helpful.
#7 Will My Spouse Be Harmed If I File Bankruptcy?
If you're married, you can file individually or with your spouse. If most of your debt is solely in your name, filing alone may be better. If you share many joint debts, filing as a couple may be better. Again, your unique circumstances will determine what's the best approach.
#8 Will I Lose Everything I Own If I File Bankruptcy?
North Carolina bankruptcy exemptions allow you to keep your home as long as your equity isn't extensive. Your furnishings, personal belongings and a reasonable automobile are all protected by NC's fair exemptions. So long as you don't have extensive assets, you should be able to keep your stuff.
#9 How Long Does Bankruptcy Take to Complete?
Chapter 7 bankruptcy takes just a few months from start to finish. Chapter 13 takes from three to five years to complete because of the repayment plan that takes care of past due balances on your secured debt.
#10 What Is the Most Common Cause of Bankruptcy?
We find that a major life event is usually what triggers excessive debt. For some, it's a long period of unemployment. For others, it's divorce, illness, accident or other medical or personal crisis. Typically, it's an out of the ordinary event that decreases income, increases expenses, or both.
To find out more about how North Carolina bankruptcy can help you, contact the Law Offices of John T. Orcutt. Call +1-919-646-2654 for a free NC bankruptcy consultation at one of our locations in Raleigh, Durham, Fayetteville, Wilson, Greensboro, Garner or Wilmington.