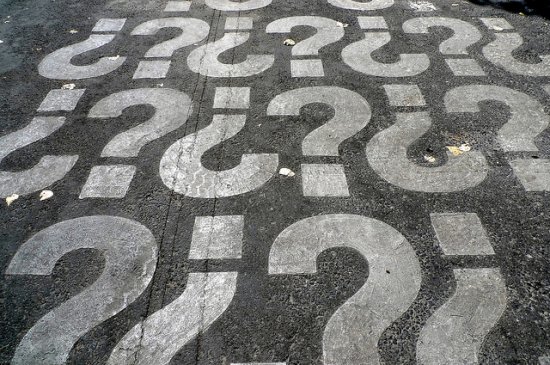 You have questions, we have answers
Image Source: Flickr User Veronique Debord-Lazaro
If you're deep in debt, living paycheck to paycheck and overwhelmed by bills you can't afford, bankruptcy may be a good solution for your problems. Many consumers, though, don't understand exactly what bankruptcy is, how it works and how it can help them. Here are some of the most frequent questions we are asked by consumers about North Carolina bankruptcy – and the answers you need.
#1 Is all bankruptcy the same?
For most consumers, the choice is between Chapter 7 and Chapter 13 bankruptcy. Chapter 11 is for businesses and people that have very high debt (more than a million dollars). Small business bankruptcy may be accomplished under a personal bankruptcy for sole proprietors. Each type of bankruptcy yields different results and has different guidelines and goals.
#2 Will I be debt-free after bankruptcy?
If the only debt you have is unsecured debt such as medical bills and credit cards, you may be able to walk out of Chapter 7 bankruptcy with no debts other than your costs of living. However, most people have other debts such as car loans, student loans or mortgages. Whether you are past-due on these and want to keep or surrender the asset associated with the debt affects the outcome.
#3 Can debt collectors still call me after bankruptcy?
As soon as your bankruptcy petition is filed, there is a 90-day automatic stay that goes into effect. This means debt collectors must stop calling and writing you. For Chapter 7 cases and debt that's discharged, you should never hear from those debt collectors again. For Chapter 13, so long as you keep up with plan payments, you should not hear from the debt collectors either.
#4 Will I lose my house in bankruptcy?
If you are current on your mortgage payments and do not have an excessive amount of equity in your home, your home should be safe. For an individual filer, $35,000 in equity can be shielded and for a couple filing together, up to $70,000 can be protected. If you are delinquent on your house payments, Chapter 13 may help you keep the home or Chapter 7 can help you get out of an unaffordable mortgage.
#5 Will I lose my car in bankruptcy?
North Carolina bankruptcy exemptions protect equity in your home and vehicle. Generally, car value of $3,500 can be protected. If you have a car loan, the equity is the fair market value of the car minus the loan balance. If you are late on payments, you may be able to work out a deal as part of your Chapter 7 bankruptcy or may be able to lower your balance owed and interest rate in a Chapter 13 bankruptcy.
#6 Is one bankruptcy chapter better than the other?
Chapter7 and Chapter 13 have different purposes. Chapter 7 is more sweeping debt relief that's very fast to complete. Chapter 13 helps you get caught up on past-due balances on your mortgage or car payments. Sometimes, the two chapters can be used together or one after the other. In some cases, a Chapter 13 converted to a Chapter 7 may be the best solution. Every situation is unique.
#7 Will I qualify to file bankruptcy?
Most wage earners can file Chapter 13 to deal with their debts. Many people think they won't qualify for Chapter 7 because of the Means Test but you don't know until you crunch the numbers. High income won't disqualify you if you also have high debt that outweighs your ability to pay. A reputable North Carolina bankruptcy attorney will tell you the options available and how they compare.
#8 Will people know I filed bankruptcy?
All bankruptcy petitions are part of the "public record" but in most cases, no one will know unless you tell them you filed bankruptcy. It takes a bit of research and access to get to the records database of bankruptcy filers. However, bankruptcy is nothing to be ashamed of – it's a legal option to address debt that has become unmanageable.
#9 Will bankruptcy affect my job?
Filing bankruptcy should not impact your job and, in some cases, can help your job and promotion prospects. If your job requires a credit check or security clearance, excessive debt and past-due payments look far worse to employers than bankruptcy. In fact, if you are facing the loss of a security clearance because of debt, bankruptcy may help you keep your clearance and your job.
#10 Will bankruptcy ruin my credit forever?
Absolutely not. The longer the time after you file, the less the impact will be on your credit score. Plus, if you're behind on your bills, paying late, only paying minimums or missing payments, your credit score is taking a beating every month anyway. Filing bankruptcy can start you on a path to a greatly improved credit score within six months to a year if you take strategic steps to work on your score.
To find out more about North Carolina bankruptcy and get answers to your debt relief questions, contact the Law Offices of John T. Orcutt now. Call +1-919-646-2654 for a no-obligation appointment to discuss your debt at one of our convenient locations in Raleigh, Durham, Fayetteville, Wilson, Greensboro, Garner or Wilmington.