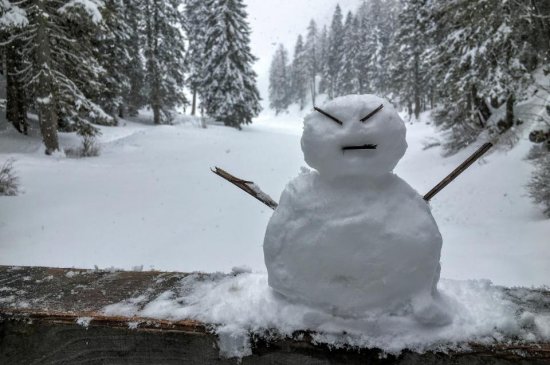 Holiday scams leaving you grouchy? Protect yourself!
Image Source: StockSnap.io
When Black Friday hits in a week, there will be big deals, a shopping rush, and the search for the perfect gift will begin for many North Carolina consumers. But this is also prime-time for would-be fraudsters who want to take advantage of the hectic holiday season to steal your personal information and money while you're distracted. In this two-part series, we look at common online Black Friday scams and how to protect yourself.
#1 Great Deal Scams
You may be inundated in coming days with emails, texts, and internet offers with great shopping deals. Whether it's sent to you directly or appears in the corner of a website, offers for the latest TV tech, jewelry, hot new phones, gadgets and gaming systems will tempt you to click on a link. But these may be phishing links designed to install malware on your computer and steal your info. As a general guideline, if an offer seems too good to be true, don't click it!
#2 Fake Shipping Scams
Cyberthieves know that more people than ever are shopping online, so this is a great time for them to send emails with shipping verification notices. These emails look real and say your item has been shipped and to click a link to see a delivery date (or something similar). You click and BAM—you're infected. Look for bogus site names such as Amazon.com spelled with a zero instead of an "o." Instead of clicking links within emails, just go to the retail website to check the status of an online order.
#3 Bogus Charities
The urge to give at the holidays hits hard and many legitimate charities use this time of year to host donation drives. Unfortunately, scammers also promote fake charities to scoop up cash from North Carolina consumers looking to give back. Don't click links from emails to donate or your money might be stolen and your credit card info hacked. But don't let fear stop you from donating to those less fortunate—instead, just go directly to a reputable charity website. 
#4 Fake Mobile Apps And Games
It's a great time to download a game to kill the boredom while you're stuck standing in line. Plus, new shopping apps promise to find you better deals. But apps can be scams in disguise that might rack up charges on your iTunes account (or other platforms) or install malware on your digital device. It pays to be cautious before you download a new app you know nothing about, so check for reviews and only use apps that have lots of highly rated reviews written in clear English.
#5 Holiday Romance 
The holidays can hit singles hard, particularly older adults who don't want to spend another snowy season alone. But scammers also reach out via dating apps, on Facebook, Twitter, Skype, and other social media platforms pretending to be lonely hearts looking for love when they are really scammers looking to steal your cash and perhaps your identity. Be cautious, and stick to mainstream dating sites or, better yet, postpone online love ventures until later.
#6 Bargain Travel Scams
The holidays are a big travel time, and plane tickets, hotels, and rental car rates can soar sky-high this time of year. Travel deals appearing in your inbox, on social media, or the web may seem tempting, but they could be scams. If you click a link, you might have malware installed, or you might book a non-existent hotel or rental car and just give your credit card info to a fraudster. Only book travel through legit sites with a good reputation, and, again, don't click links!
More people every year choose to skip the stores and shop online to avoid crowds and stress. If that's your plan, be sure you're prepared for an onslaught of possible scams as you venture out onto the web. Make sure your operating system and web browser are the latest versions. Also, be sure you've got the latest version of a reputable anti-virus program installed.
These holiday fraud tips are provided courtesy of the Law Offices of John T. Orcutt. To find out more about starting out your New Year debt-free and enjoying a brighter financial future in 2017, contact us now for a free North Carolina bankruptcy consultation. Call +1-919-646-2654 now for a free NC bankruptcy consultation at one of our locations in Raleigh, Durham, Fayetteville, Wilson, Greensboro, Garner or Wilmington.