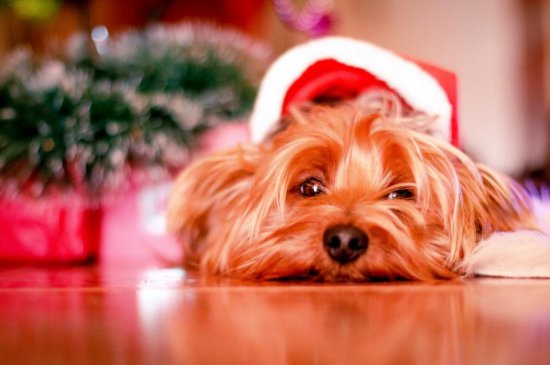 Don't let holiday fraud get you down
Image Source: StockSnap.io
Even before the turkey is digested, the Black Friday shopping frenzy will begin. As the holiday retail binge kicks off, so does holiday fraud perpetrated by scammers who seek to wreck your finances, steal your identity, and take your money. In part two of this series, we consider how to protect yourself from scams when shopping during the holiday season. 
#7 Card Skimmers
We've written consumers alerts before about card skimmers attached to gas stations and ATMs, but there are also hand-held card skimmers that scammers can use wherever they manage to get ahold of your credit card. Be sure to keep an eye on your card even if that means following the server to the register to watch them swipe and hand it right back. Also, don't swipe at any device that looks broken, tampered with, or otherwise dodgy. Better safe than sorry!
#8 Social Media Gift Swaps
This newer scam promises that if you give one gift to someone, you'll get 36 gifts back. It's a pyramid scheme that spreads like chain letters. Not only are these just a bad idea idea in general, but they are also illegal. Only give gifts to people you know, and ignore any invitations that promise something that sounds too good to be true. It's probably just a way to cheat or scam you.
#9 Holiday E-cards
It's nice to get a card at the holidays, but a new scam is using e-cards to install malware on your computer. You might not think twice about clicking a link to read a holiday card from a friend or family, but this could expose you to identity theft and other unfortunate consequences. Always be very careful what you click on, and check links before clicking to make sure they are from a legitimate site and sent by someone you actually know.
#10 Dodgy Payment Terms
One sign that a website may not be legit is if they ask you for an unusual method of payment that cannot be refunded, traced, or undone. This can include gift cards, prepaid debit cards, wire transfer, or other non-standard payments. As a rule, paying with a credit card rather than a debit card can also offer an additional layer of protection. Keep an eye on your bank statements, and avoid any payments that seem strange. 
#11 Phone And Text Scams
Be very wary of phone calls and texts this time of year that say they're from your bank, credit card issuer, or collection agency. Caller ID can be easily spoofed to make it seem like the call is legitimate. You might receive a call, text, or email saying there's unusual activity on your credit card or account when the purpose of the message is to get personal information from you. If you don't get an official account notice, just don't click it. Instead, call or go to the financial website.
#12 Shortened Links
One common source of dodgy scams, malware, and viruses are links that you can't discern. Before you click on a link on a website or in an email, hover over it to see where it's going. For shortened links from bit.ly or similar, you can't tell where they go, and that can spell trouble. Clicking that is like hopping on a train with no idea of the destination or how safe the transportation is. You can also use an expander like wheredoesthinggo.com to check a link before you click. 
Don't get so caught up in the merriment this time of year that you're not on your guard about scams and fraud. If you don't watch out, you might find yourself with your identity stolen, credit cards maxed out by fraud, and unable to enjoy the holidays like you'd hoped. Be sure to also read part one of our two-part series on the 12 frauds of Christmas.
The holidays can exacerbate a debt crisis. Why not start the New Year debt-free and ready to make the most of 2017? Contact the Law Offices of John T. Orcutt today to find out more about the financial fresh start offered by bankruptcy. Call +1-919-646-2654 now for a free North Carolina bankruptcy consultation at one of our offices in Raleigh, Durham, Fayetteville, Wilson, Greensboro, Garner or Wilmington.
Resources:
McAfee.com 
Better Business Bureau