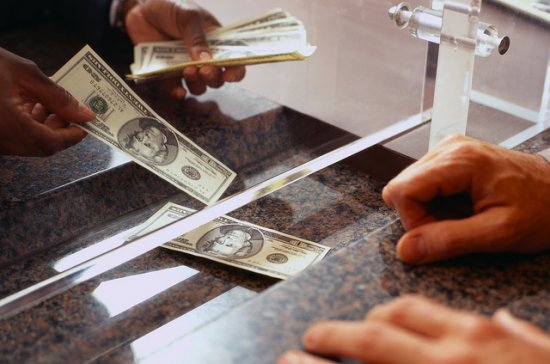 WIthout a bank account, managing money can be a nightmare!
Image source: Flickr User Myfuture.com
There's a large segment of the US population that is unbanked or underbanked – roughly 30% of us in fact. Not having a bank can make life hard. For those without a bank account, simple things like having paychecks direct deposited are impossible and getting a paycheck cashed is a time wasting hassle. You can either head to the financial institution where your employer banks or pay a fee to get your check cashed. This makes life much harder on those already struggling and is just senseless.
Traditional banks have made it much harder to get an account with them than in any other time in history. At one point, they would simply check to see if you were listed on the bad check registry (ChexSystems or another similar service). But now, most banks run full credit checks and reject those they deem unworthy, even for savings accounts that run little or no risk for the banks. So what can you do if your bank has asked you to leave or you can't get an account?
The good news is, there are many great options from trustworthy institutions that offer you all the services that come with brick and mortar banks without the cost and inconvenience. In fact, by choosing one of these non-bank alternatives, you may end up getting more for your money than you would by choosing a traditional bank. Here are three of the top non-traditional banking programs to consider:
#1 American Express Bluebird
The blue chip of credit card companies has reached out to the unbanked in a big way with an excellent service offering. You can register for free online and be sent a Bluebird debit card or purchase a starter kit at your local Walmart. You register online and then AmEx sends you a permanent card. With that in hand, you can sign up for direct deposit for your paychecks and pay bills online for no cost.
If you have cash you need to get into your account, you can do it at a WalMart ATM designated to accept Bluebird deposits. If you have a check to deposit, you can use the Bluebird app on your smart phone to scan it for auto-deposit to your account. There are no fees for any of this. The only fee you'll see is if you take out money at a non-system ATM. This is cheaper than any bank you'll find but the one downside is that when you want to swipe the card, some places don't take AmEx.
#2 GoBank
GoBank was launched by Green Dot which is a prepaid debit card. This bank alternative is great for those who are handy with technology since it's smartphone-based. What's interesting about GoBank is that they don't charge you a monthly fee, but if you want to pay one, you can – kind of like a gratuity for good service at a restaurant. The only mandated charge is an-out-of network ATM fee. If you're not tech-savvy, you can opt for the Green Dot card alone, but GoBank is really a better alternative.
You can deposit cash at a number of stores including CVS and Walmart (starting in October) and there are ATMs for no fee all over North Carolina. They also offer direct deposit and online bill pay. What's cool about GoBank is that you can pay bills for things that don't accept online bill pay and they'll send a check out for you like for your rent. You can also send money for free directly to others. GoBank also offers money management tools to help you stay on budget. If you're not great at juggling your money, this can be a great help.
#3 H&R Block Prepaid Emerald MasterCard
You can stop by any H&R Block office to sign up for this great non-bank program. It's free to sign up, offers direct deposit and smartphone check upload. There are no monthly fees but they do charge modest fees for checks scanned with the app (2%-4% with a minimum $2 fee). ATMs cost $2.50 and there is a $2.50 per month inactivity fee after three months of no use. Bill pay costs $.95. It does offer cashback rewards for spending which the other cards don't, but this may not offset the fees depending on how you use the card.
While this is a more costly alternative than the other two, it rounds out the three highest rated non-bank programs along with the two above. It is highly rated for both convenience and safety, but we have placed it third on out list because it offers fewer features and charges more fees (although these are more modest than most traditional banks charge their customers). This is the better alternative for those that aren't accustomed to smartphones and apps and prefer to deal with ATMs.
Final thoughts
WalMart has just cut a deal with GoBank/Green Dot to make it easier for customers to sign up and use this traditional bank alternative. Once this is fully in place in October, it will be interesting to see if they scale back on support for the AmEx Bluebird card including the starter packs and access at their ATMs. You may want to try a blend of the first two above, particularly if you're in a two income household. If one of you opts for Bluebird and the other for GoBank, you'll have both an AmEx and a VISA/Mastercard and can enjoy the benefits of both programs.
If your bills are out of control and you are looking for a meaningful debt relief solution, contact the law offices of John T Orcutt for a free consultation on whether a North Carolina bankruptcy or debt reorganization is right for you.