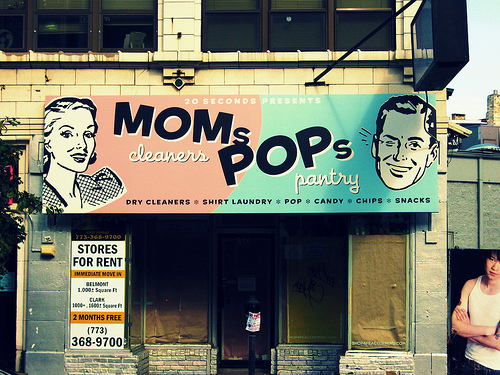 Image source: Tumblr.com
Does bankruptcy have to be the end of your small business dreams? Absolutely not! A large percentage of small ("mom and pop") businesses fail or go bankrupt each year. Some estimates are in the range of as many as 80% of new businesses going under within the first five years. Most of these entrepreneurs will go on to open new businesses or find financial security and jobs.
When handled correctly, bankruptcy can be a stepping stone to recovery and your next (newer and better) business venture.  If you find that your  business is becoming a part of these statistics, don't panic. With careful strategic planning, you can quickly begin the process of rebuilding your business, your credit, and your life. Here are three essential steps to get you started.
Image source: Cooldailyinfographics.com
Correct course based on what you've learned.
You've just gone through a major rough period, it's true.  But you've also just gone through a major learning experience. It is critical that you take the time to reflect on what went wrong and why, so that you can avoid having the same experience again.
This might be a good time to ask a third-party consultant or trusted advisor to help you sort through what happened when and develop strategies for managing issues in the future. Identify the key turning points in your experience and brainstorm what you might have done differently and how you can be more aware of negative warning signs in the future. Make a commitment to develop a concrete plan that you can execute moving forward.
Know your options for alternative financing.
If your small business declares bankruptcy, you're likely concerned that lending institutions will probably view you as a greater risk next time around. Yet it's important to really look at the numbers. The impact of bankruptcy, according to a study by the Small Business Administration, is that you're 12% more likely to be denied a loan than businesses that didn't file for bankruptcy. On top of that, if you do get credit, the interest rates are going to be anywhere form 1 to 1.6% higher. These numbers are not catastrophic.
And yet many businesses that declared bankruptcy went on to be just as healthy as their non-filing counterparts. One explanation for this is that post-filing businesses just got more creative about alternative financing, whether from venture capitalists or other sources. If you idea is sound and you're continually improving your business model, you should be able to find some willing investors or create income streams that support innovation.

Image source: Inajiffy.com
Practice proactive credit repair.
Your small business credit may be damaged from filing bankruptcy, but not forever. In fact, it's critical that you seize the day after filing and start being proactive about rebuilding your credit as quickly as possible. You do this by replacing bad credit with good credit. One simple and efficient way to do this is to open a secure business credit card account.
The way these work is simple. You deposit funds into the account that will serve as back-up in case you can't make your payment for some reason. The interest rate will be higher on such cards, but it's a small price to pay when it comes to rebuilding good credit after a bankruptcy. Rebuilding your credit starts with charging items and paying the bill off in full and on time every month.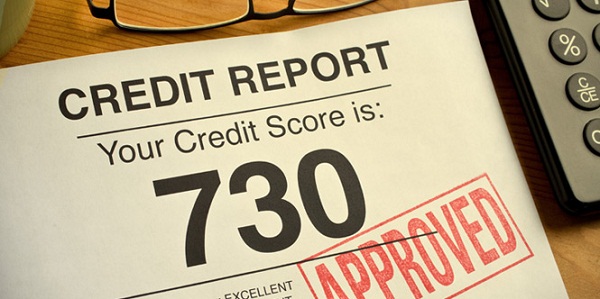 Source: Ryanhomesblog.com
When your small business files for bankruptcy, it may feel like something from which you will never be able to recover. The good news is that, in the long run small businesses that emerge from bankruptcy tend to end up doing just as well as those that have not gone through bankruptcy. Follow these strategies and you'll be on solid footing for a strong recovery. 
If you're struggling with how to manage your debt payments, talking to an experienced bankruptcy attorney can help you explore all of your options and choose the one that's right for your situation. The knowledgeable bankruptcy professionals at the Law Offices of John T. Orcutt are here to help guide you on the path to regaining your financial footing.
Dedicated to helping residents of North Carolina find the best solutions to their debt problems. Don't waste another day worrying about your debt. Call +1-919-646-2654 today to schedule a free initial consultation to discuss your bankruptcy options.