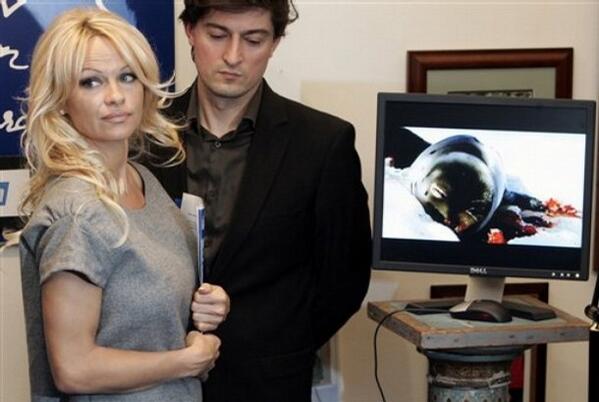 Pamela Anderson is among the celebrities that went broke in 2013
Image source: Twitter.com
Pamela Anderson
The Baywatch babe may have saved many a swimmer in her TV days but she has not been able to save her home from her money woes. Anderson's money troubles included a $260,000 tax debt to the IRS and she owed more than $112,000 to the State of California. This came on the heels of a $1.7 million tax lien from the federal government in 2010.
Early in 2013, she was forced to sell her Malibu home that she had invested millions in renovating over the years to address her debt circumstances. Anderson told The Hollywood Reporter, "I'm in over my head a lot. I take a lot of risks. I live beyond my means." This shows that money problems are universal and that anyone can get in too deep.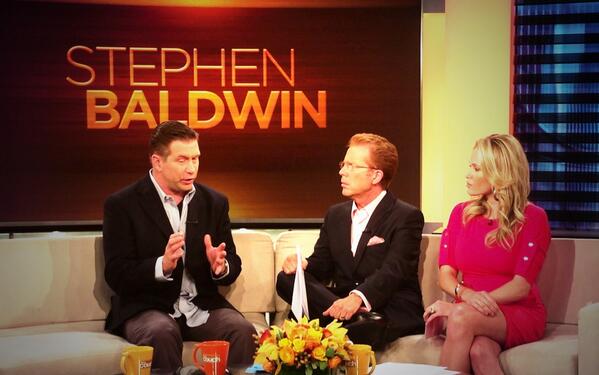 Stephen Baldwin continued to struggle with debts in 2013
Image source: Twitter.com
Stephen Baldwin
One of the many (and famous) Baldwin brothers – Stephen Baldwin – was arrested in late 2012 by the State of New York for failing to file tax returns for three recent years. If he'd been earning minimum wage, it might not have been such a big deal, but as he owed more than $350,000 it was. In 2013, he managed to avoid jail time after copping a plea and making a dent in his debts.
Baldwin filed Chapter 11 bankruptcy back in 2009. That filing showed $1.2 million owed on two mortgages, another $1.2 million in taxes and revealed that the actor and his wife were facing foreclosure. It seems that he didn't learn the lessons we hope for in bankruptcy – debt elimination, debt reduction, budgeting and learning to live within means!
Janice Dickinson continues to spend despite big debts and 2013 bankruptcy
Image source: Twitter.com
Janice Dickinson
"World's first supermodel" Janice Dickinson filed bankruptcy in Spring 2013 admitting to a mountain of debt. She owes a decade's worth of taxes – more than $500,000 – to both the IRS and the State of California. On top of her unpaid taxes, she's got maxed out credit cards and unpaid medical bills from her many (and frequent) plastic surgeries.
Dickinson blames her surgical addiction for her financial woes, but her bankruptcy filing seems oddly timed. She's engaged to a wealthy doctor who just bought her a $1.4 million home in Beverly Hills. She may be the world's luckiest bankrupt but mere mortals shouldn't hold out hope of a bailout from a millionaire suitor. Doesn't look like she's learning any financial lessons at all.
Kelly Rutherford filed bankruptcy in 2013 to deal with divorce debt
Image source: Instagram.com
Kelly Rutherford
Our last celebrity debtor that gained unfortunate financial notoriety in 2013 is Gossip Girl star Kelly Rutherford. Although her CW character Lily van der Woodsen never lacked for money as a trust fund baby who married money, Rutherford is broke in real life. She filed bankruptcy this past summer amid a messy divorce and custody battle.
Rutherford's debts are a little more than $2 million and the lion's share is legal fees. A $25,000 American Express bill and $350,000 in overdue taxes are the other items she owes. Like many people who come to us seeking debt relief, a major life event – such as divorce or unemployment – are the triggers for their financial downfall.
If you are ready to make a resolution for 2014 to improve your finances, the helpful attorneys at the law offices of John T Orcutt can help you now. Make an appointment for a free consultation at one of our convenient locations to discuss your debt circumstances and whether Chapter 7 or Chapter 13 bankruptcy can offer you a fresh start.