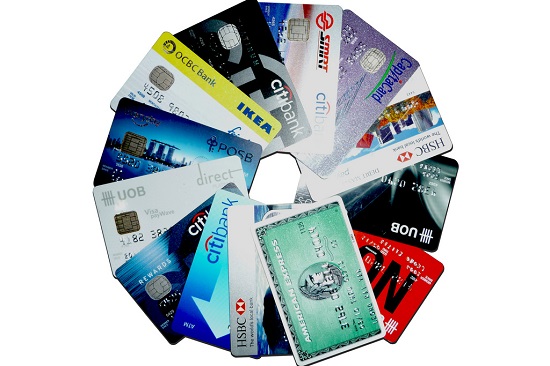 Four mistakes with money that can wreck your credit
Image Source: Flickr CC User Kaiyan
If you've already filed Chapter 7 or Chapter 13 or are considering it, you may already know it's vital to improve your credit score after bankruptcy. But there are some common post-bankruptcy missteps that can easily wreck your score unless you know to avoid them.
Check out these four mistakes that can tank your credit:  
#1 Closing Old Credit Card Accounts
One of the factors in the credit score algorithm is the age of your credit. That means if you have several accounts that are all in good standing but have been opened recently, your score won't be nearly as high as if you have a couple of accounts in good standing plus at least one opened a couple of years ago.
If you have older accounts and are considering closing them, don't do it unless you have a very good reason – such as extremely high annual fees. If you've already filed for bankruptcy, your credit accounts will be closed for you, so you won't have a choice. But this is why it's important to start rebuilding credit right away. You'll likely have to start with a secured credit card, but the sooner you get that account open, the sooner it will start contributing towards the aging portion of your credit score.
#2 Not Using Credit Accounts
One of the keys to keeping your credit score in top shape is using the credit accounts you have. This can be a balancing act. If you've struggled with credit card spending, you may be worried about using a card again. After bankruptcy, you may be particularly gun shy.
But the best results come from using a credit card regularly then paying off promptly. It can be helpful to use plastic for routine expenses like groceries, and then pay the card off in full immediately. 
Using and paying off, using and paying off, and repeating, can boost your credit score faster and get your card issuers to continually raise your credit limits. Remember, every time you swipe your card, the issuer makes money – even if you pay off in full so that no interest accrues.
#3 Overusing Credit Accounts
On the flip side, overusing you credit card can also tank your score. Figuring out the balance between over and under-using is tricky. You never want to max out your credit cards – that's a definite problem. But over-utilization, even without maxing them out, is still a problem.
As a rule of thumb, you should never have more than 30% of your available credit utilized, but this calculation is difficult. Utilization is generally factored as of each statement date. That means you should use the card during the month for necessities so the card issuer sees you're using it.
If you can make a payment on the card before each statement is cut, you can usually avoid overly high utilization. Paying off your balance (or most of it) before the statement period ends usually allows you to maintain a steady, low utilization. This can be a win-win to boost your credit score.
#4 Missing Payments
Missing a payment on any bill is a bad idea. In fact, we wrote recently about how missing one mortgage payment and moving into 30-day past due delinquency can drastically damage your credit score – although missing subsequent payments has less of an impact than the first one.
Even for bills that don't report to the credit bureaus monthly, such as utilities, cell phone and cable, if you persist with late payments or fall into non-payment or account closure, it can be reported to the credit bureaus and tank your score.
Paying your bills on time is the first step to rebuilding credit after bankruptcy and keeping your credit score and finances on track. Bills should always be your first priority before spending on non-essentials.
To find out more about rebuilding your credit score after bankruptcy, check out the resources at CreditScoreKeys.com. And if you're considering bankruptcy, consult the Law Offices of John T. Orcutt now for a free North Carolina bankruptcy consultation.
Call +1-919-646-2654 now for a free no-obligation appointment at one of our convenient locations in Raleigh, Durham, Fayetteville, Wilson, Greensboro, Garner or Wilmington.