Image sources: TheIbisNetworkBlog.com
If you're struggling with your finances and have more debt than you can manage, you may be a candidate for bankruptcy relief. Filing for bankruptcy should always be an alternative you pursue after you have tried other measures and is not something to be entered into lightly. But if you're certain that your financial condition will not improve, filing for Chapter 7 or Chapter 13 will get you back on the road to financial stability sooner rather than later. If you are ready to begin the bankruptcy process, there are some Do's and Don'ts you must know. Tomorrow we'll cover the don'ts but for today, here are five do's related to bankruptcy…
Do – Find Out How Much Your Assets Are Worth
North Carolina has generous property exemptions that will allow you to keep most vehicles and personal property rather than seizing it to pay your debts. That being said, it's important that you know what your property is worth so you can be sure you don't exceed those limits. If you think your assets exceed the exemptions, don't sell or transfer it. Instead, talk to your North Carolina bankruptcy attorney for advice.
Do – Understand How Much Your Home Is Worth
If you have a second or third mortgage, you may be able to extinguish those in your bankruptcy. This is not true for a primary mortgage. With the recent real estate market decrease, your home may be worth far less than it once was and your equity may have decreased. This could work in your favor. In some cases (if you are close to the end of your mortgage cycle) you may be able to get a primary loan modification, but usually it's only second and third mortgages that can be discharged.
Image source: StudyOlleh.tistory.com
Do – Learn to Cut Back on Your Expenses
To make the most of your financial fresh start, you need to learn to spend less and save more. Finding ways to cut back on expenses can only benefit you. Skipping costly nights out at the movies in favor of Netflix, carpooling and cutting back to basic cable are great ways to get started. Think about spending habits that have caused you financial issues in the past and work hard to correct these. Overspending and relying on credit cards should be avoided in the future at all costs!
Do – Develop a Budget and Stick With It
Most of our clients that come in to file bankruptcy admit that they know they should have had a budget, but never could seem to get their head above water long enough to develop one. Take advantage of your bankruptcy fresh start by learning how to budget and manage your expenses. A budget is the best tool to learn to live within your means, set aside savings and make the most of your financial fresh start that bankruptcy offers.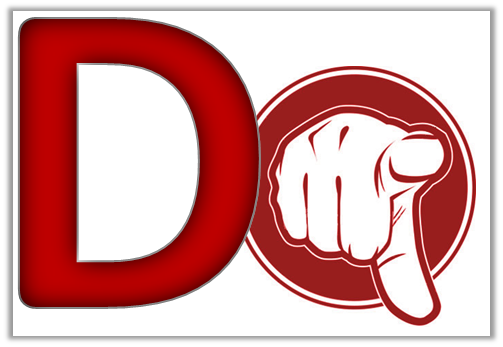 Image source: Gyantastic.com
Do – Cut Yourself a Break
If you are feeling like a failure because you are considering filing for bankruptcy, you should give yourself a break. Most of our clients end up looking to bankruptcy because they have had a financial upheaval caused by one event or a series of unforeseen events. A medical crisis, illness or accident, prolonged unemployment or break-up of a marriage are common drivers in financial crises. This can happen to anyone and is nothing to be ashamed of. You should do what's best for you, your family and your financial future and if that is bankruptcy, accept it and move on with your life with peace of mind!
If you live in North Carolina and are considering bankruptcy, attorney John T Orcutt is ready to help. Contact our office for a free consultation at one of our convenient locations.