Financial New Year's resolutions to make now
Image source: MNN.com
As 2013 rolls to a close, it's time to look back on the years past and see where you've had (or even created) financial problems for yourself and make better plans for next year. This is not a moment to wallow in regret and beat yourself up about bad choices – instead it's an opportunity to analyze your areas of weakness and strategize about how you can do better in the future.
Consider these 5 financial resolutions for 2014:
#1 Pay Yourself Every Paycheck
If you don't have a savings account, you don't have any place to set aside money for a rainy day and you'll keep making excuses not to save a little. Open up a savings account – you can usually start one up for as little as $5 and set up a direct deposit to put some money in every paycheck – even if it's only a few bucks. If your money is tight, you can still likely set a bit aside each pay period to build up a little cushion against something big like a car repair – this is an essential part of your budget.
#2 Think About Yourself, Not Just Others
It's natural that if you have loved ones that you'll prioritize their needs over your own but if you're working hard, you can get burned out if you don't take care of yourself as well. If you're a single parent, you may be even more inclined to deprioritize yourself. But now and then, take a moment and cut yourself a break – go to a movie, buy a decent pair of shoes or turn down extra work and let yourself rest a bit.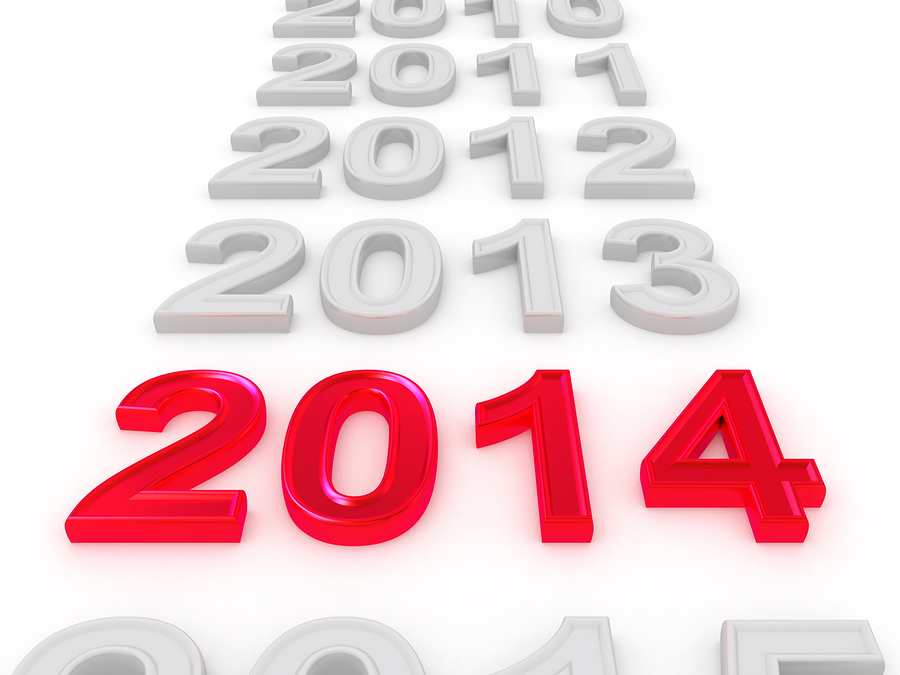 Financial resolutions can make 2014 better
#3 Appreciate What You Have
It's far too easy to focus on what you need or what you lack than to appreciate what you do have. You may want a new car, but if you have a vehicle that runs and will get you from point A to point B without a car payment, that's something to be thankful for. If you have food on the table, clothes on your back and the lights on, that's a lot more than many have. Encourage your kids to think positively as well instead of dwelling on what others have that they don't.
#4 Make Plans and Work Towards Them
You also don't need to let go of your dreams about what you want. If it's a vacation, figure out how to do it affordably and then start saving your pennies to work toward that objective. Setting financial goals will help you stay focused, work hard and keep stray spending in check. If you know your money has a purpose, you'll make better choices about how to spend, save and prioritize so you can have what you need as well as some of what you want.
#5 Don't Let Money Rule Your Life
If you're cash-strapped it can be hard to let go, breathe and enjoy life, but you must remember that everything isn't money-dependent. It's 100% free to play a game with your kids, take a walk in the park, read a book together or just hang out and have a laugh. These are all the things you can sacrifice if you let your money woes weigh you down too much. You can be happy with little and you can also be miserable with a pile of money in the bank if you let finances rule your life.
If one of your goals for the New Year is to get your finances under control, you owe more than you can pay and are not sure how to recover, bankruptcy may be your best hope to get clear of your debts once and for all. Call the law offices of John T Orcutt for a free consultation on your financial circumstances and whether a Chapter 7 or Chapter 13 may get you the fresh start you need.