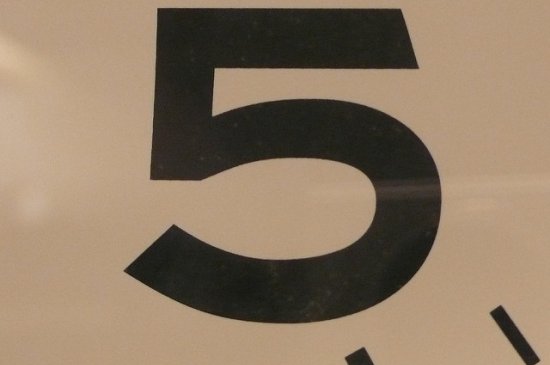 Five things to know about Chapter 13
Image Source: Flickr User Tim Regan
If you're considering filing Chapter 13 bankruptcy to help stop a foreclosure, repossession, or buy time to catch up on your bills, you should know that this could benefit you greatly in the long run if you make it all the way through to discharge. A recent study by the National Bureau of Economic Research (NBER) examined some outcomes of Chapter 13 filers and found five observable results. Check these out.
#1 Decreased risk of foreclosure
For those that file bankruptcy to save their home, foreclosure avoidance differences is significant. Roughly 2.5% of those that file Chapter 13 and follow it through to completion will still experience foreclosure. Among Chapter 13 filers that do not complete their plan, the rate is closer to 15%. And for those facing foreclosure who do not file, the rate is likely much higher unless a refinance, HAMP, or another emergency measure is implemented.
#2 Increased earnings potential
The NBER study also showed higher earnings for those that complete their Chapter 13 plan. Bankruptcy filers that complete their plan report earnings of close to $6000 more annually, or roughly 25%, versus their pre-bankruptcy income. Why? This could be attributed to less workplace distraction by eliminating debt and the sense of hopefulness that bankruptcy offers about your debt can motivate you to strive more in your career.
#3 Decreased risk of unemployment
Those that complete their Chapter 13 plan were nearly 7% less likely to suffer joblessness. Why? This is likely tied to enhanced motivation to succeed. If all of your money is doing to debt collectors and you feel like you're only working to pay creditors, you may lose interest in your work and career prospects. On the flip side, those who can see their way to a brighter economic future may fight harder to keep their jobs and harder to find a new one if displaced.
#4 Increased life span
The difference in mortality is significant according to the NBER study – there is a 30% lifespan differential between those that complete their Chapter 13 and those that do not. Why? Debt is stressful. Excessive debt can be excessively stressful. Extreme stress can lead to a wide array of health maladies including high blood pressure, heart problems, anxiety, depression and more. Without debt weighing down your health, it makes sense you'd live longer.
#5 Increased economic stability
Completing a Chapter 13 repayment plan requires discipline. This teaches you to better live within your means and budget yourself. Plus, the greater chance of continued employment and increased earnings (#2 and #3 above) all equal more financial stability in your life. Learning to spend less, save, and use credit responsibly can be a meaningful change that can positively impact your economic standing throughout your life.
Is Chapter 13 for you?
Chapter 13 is open to most everyone despite your level of earnings – so long as you have a job and regular income. For some, Chapter 13 is chosen because they don't qualify for Chapter 7. For others, it's a tool to stop foreclosure or repossession. In some cases, completing a Chapter 13 repayment plan is the best option for long-term financial benefit.
For others, using Chapter 13 to ward off a foreclosure can be helpful, but in the long run, converting to Chapter 7 may be the best plan. Every situation is unique. To find out of Chapter 13 is for you, contact the Law Offices of John T. Orcutt. Call +1-919-646-2654 now for a free North Carolina bankruptcy consultation at one of our location in Raleigh, Durham, Fayetteville, Wilson, Greensboro, Garner or Wilmington. Let us help you get the financial fresh start you deserve.