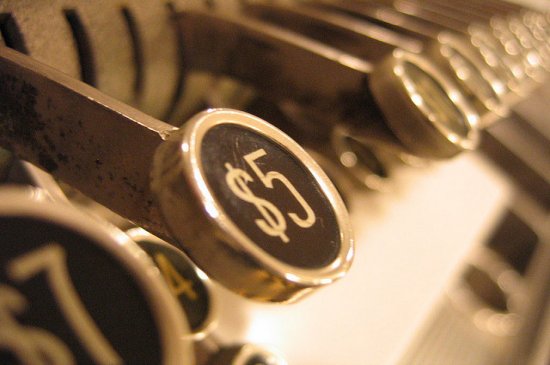 Five things to consider when choosing a bankruptcy attorney
Image source: Flickr user Scott
No one wants to be in overwhelming debt. It's stressful and can make you feel like your life has spiraled out of control – and in some ways, it may have. If you can't afford to pay your bills, if your phone is constantly ringing with calls from debt collectors and if living paycheck to paycheck has become a fact of life, you need help. Depending on what type of debts you have and how much you're earning, bankruptcy may be a helpful solution to get you the financial fresh start you deserve. To get the best results, you need a good attorney. Here are five things to consider:
#1 Rethink trying to file bankruptcy without an attorney
Your first thought, if you're considering bankruptcy, may be to question whether or not you even need an attorney. While it's true that filing without an attorney is feasible and will save you a little bit of money up front, in the long run it can cost you far more to go it alone. Bankruptcy court data shows that Chapter 7 filers that use an attorney receive debt discharge nearly 95% of the time compared to less than 61% of those that file without a lawyer. 39% of Chapter 7 cases filed without a lawyer are rejected by the court. You should get more complete debt relief when you choose a competent bankruptcy attorney to represent you – the numbers don't lie.
#2 Don't use a general lawyer
You may already have a relationship with a lawyer – family law for a pre-nup or divorce – or a general attorney for your will or a tax attorney if you've had IRS issues. But when it comes to filing any bankruptcy chapter, you want an attorney who specializes in bankruptcy. It's by practicing this aspect of the law day in and day out that a lawyer gains expertise in the fine points of the law and gains an understanding of the how the courts work. They also develop relationships within the system that can benefit your case and allow them to navigate the system more expertly.
#3 Check reviews on the attorney
Choosing a bankruptcy attorney is a significant decision and not one to make lightly. Check reviews on any attorneys you're considering to make sure they know their stuff, get good results and treat their clients well. One site to check is Avvo.com, an independent site that gathers verified reviews and peer ratings on most attorneys in the US. Look for a rating of seven or better. Some attorneys have reviews on sites like Yelp and these may be helpful, but they are not verified and sometimes negative reviews are placed by competitors. Avvo is a better source since it's reputable, independent and verified.
#4 Use a smaller, local practice
Like with any business, you usually get more quality attention when you deal with a smaller one. The same is often true for law firms. You want a law firm that is local to North Carolina and isn't a branch of some mega-firm where you will be just a case number. Choosing a local practice that's small to mid-sized means you'll be dealing with a lawyer who understands the local economy, knows what consumers in the area are going through and are themselves members of the community. NC bankruptcy specialists will be more expert in state law and will know the courts better.
#5 Work with a firm you feel good about
Most reputable North Carolina bankruptcy firms will offer you a free consultation to come in and talk about your debt circumstances. Do some online research, then narrow your choices down and schedule appointments. Bring your paystubs, tax returns and bills with you to your free consultation. Take notes on what they tell you and what options they recommend to see if advice differs from firm to firm. Also take note of how you're treated and how you feel about the attorney and staff that talks to you. So long as the advice is consistent firm to firm, go with the one you feel best about.
The law offices of John T Orcutt is a local North Carolina law practice that focuses solely on bankruptcy and has an excellent track record of obtaining meaningful debt relief for our clients. Contact us now for a free consultation to find out how we can help you get a financial fresh start.