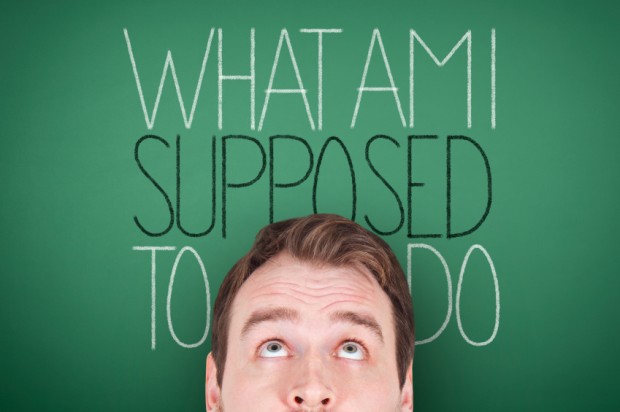 Image source: WriteOnStyle.com
If you have decided you're ready to file a Chapter 7 bankruptcy – or are considering it – here are some things you must know that will help you on the road to recovery after your bankruptcy filing. Most people don't think beyond their bankruptcy. You're no doubt struggling with debt and constantly stressed. All of these are typical pre-bankruptcy emotions. And after filing bankruptcy, there will be feelings of relief – and perhaps guilt – but you need to be ready to move beyond this.
You've probably heard of the five stages of grief – there's denial, anger, bargaining, depression and acceptance – and these coincide with how many feel when it comes to debt up until the point that you accept that you need help and consult a North Carolina bankruptcy attorney. But once you work through all of this and file your bankruptcy, there are some things you need to do to make the best of your fresh start.
#1 Develop an Explanation Most financial problems that lead to bankruptcy are caused by personal illness (or illness of a family member), job loss or divorce/separation. You need to understand what led to your bankruptcy because you will no doubt be asked to explain it at some point after your credit is screened for a job or for a new loan.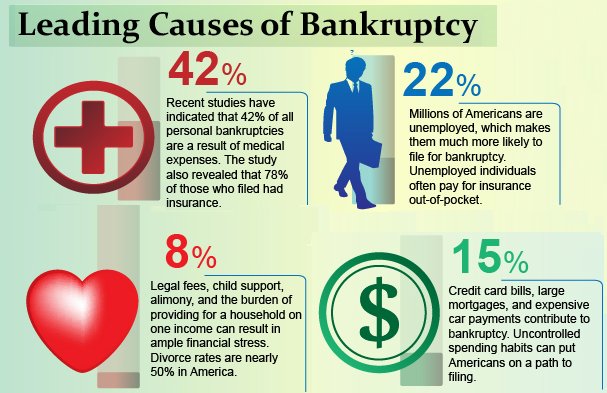 Image source: ClearBankruptcy.com
#2 Clean up Your Credit Report The bankruptcy will clear out most of your unsecured debt – with the exception of student loans and income taxes. But just because you included a creditor in your Chapter 7 doesn't mean your credit report will accurately reflect that. Order a free copy of your credit report from all reporting agencies and check through all of your items and ask to have anything incorrect fixed or removed.
#3 Update Your History While you're taking care of cleaning up debts that were wrapped up in your bankruptcy, also update your employment history and addresses. And be sure to look back at older accounts that were not part of your Chapter 7 filing and make sure they aren't showing any outstanding balances or incorrect information. Also, if you surrendered your vehicle as part of the filing, make sure it shows "discharged in bankruptcy" rather than a balance still owing.
#4 Track Debt Removal Dates Each item on your credit report (except student loans and tax liens) has an expiration date. For most items, the drop dead date is seven years from the date an account became past due. Even if the account shows discharged in bankruptcy, the delinquent payment history will still be reflected. Keep track of the seven year dates when your debts can be removed and if they are not promptly cleared, contact the credit reporting agencies and request the items be removed.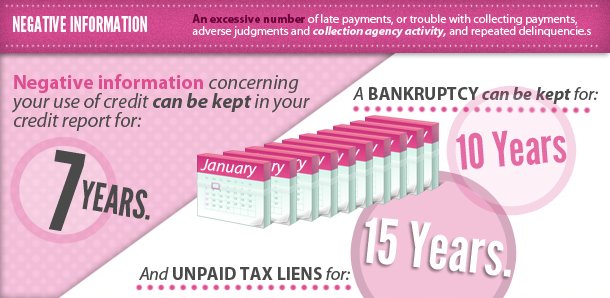 Image source: Visual.ly
#5 Get an Unsecured Credit Card Look for the best deal on a secured credit card – the lowest annual fees and set-up costs. You'll deposit an amount equal to your line of credit (less any fees) and then will make monthly payments as if it was an actual credit card. Be sure the one you choose reports to all credit reporting agencies. Use the card sparingly each month and pay off in full to minimize interest charges. Always make payments on time to avoid late fees and keep your new credit record pristine.
NC bankruptcy lawyers can answer any questions you have about whether a Chapter 7 filing is best for you. If you're in debt over your head and can't recover, there's no shame in seeking a fresh start. Even America's venerable print publication Reader's Digest has filed bankruptcy and is restructuring with the help of debt relief and mobile technology to try and regain its financial footing.
If you decide you're ready to file, it's best done with the professional guidance of a bankruptcy lawyer. Raleigh has many reputable bankruptcy attorneys to choose from. Contact one to get your financial fresh start with a Chapter 7 bankruptcy!
Dedicated to helping residents of North Carolina find the best solutions to their debt problems. Don't waste another day worrying about your debt. Call +1-919-646-2654 today to schedule a free initial consultation to discuss your bankruptcy options.