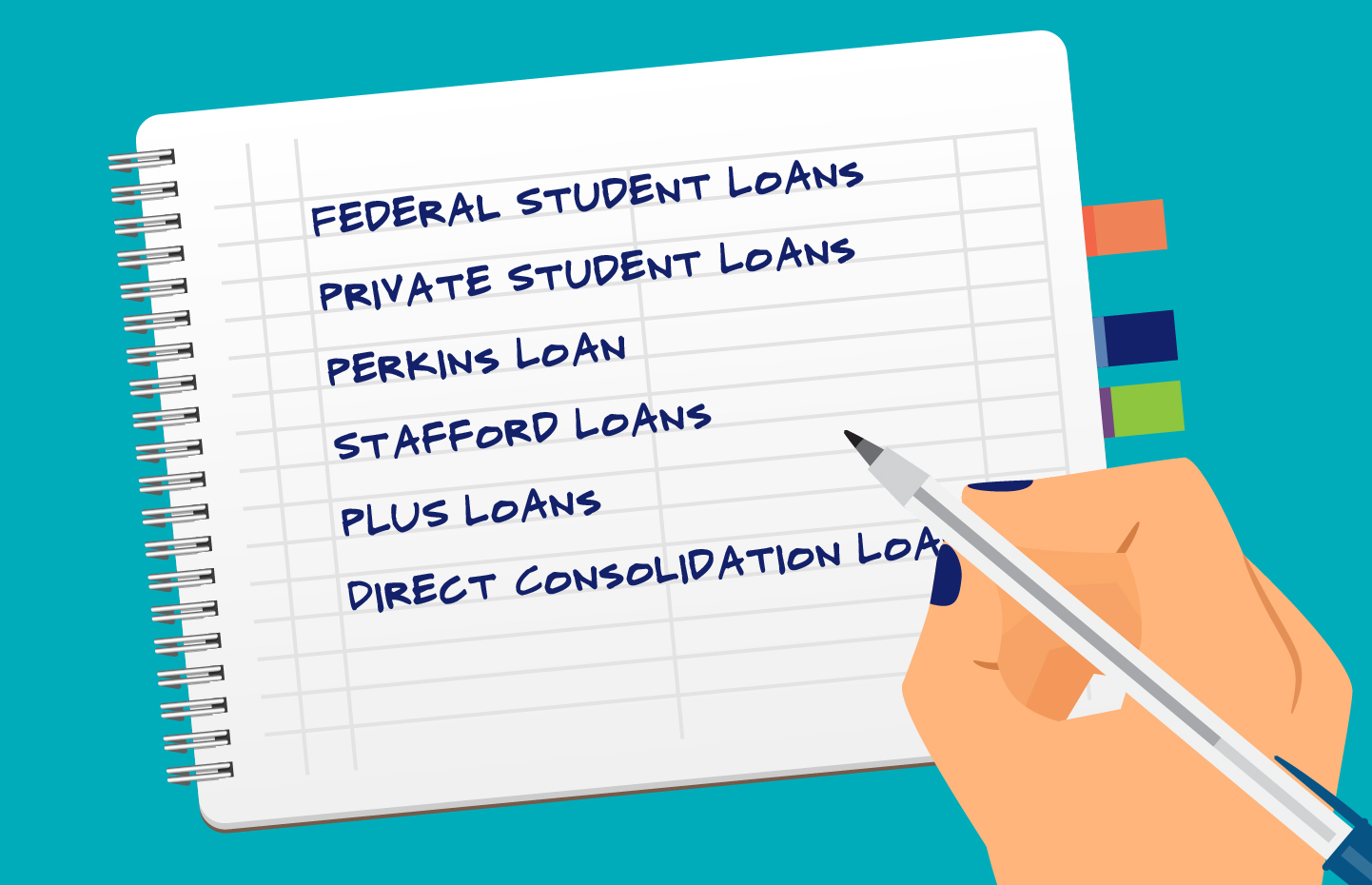 If you are getting ready to send your kids to college, you may suspect college tuition costs more than when you went to school. You're absolutely right.
Between 2008 and 2020, a report from U.S. News shows, tuition at public National Universities has increased 63%. The study showed the average cost of tuition and fees for the 2019 - 2020 school year at:
 
$41,426 for private colleges
$27,120 for students attending public colleges not in their state
$11,260 for state residents at public colleges
Students Have Options to Pay for College
Fortunately, student loans exist to help college students get the education they need to be competitive in today's corporate world.
The Federal government offers three types of student loans: 
Direct subsidized loans
Direct unsubsidized loans
Direct PLUS loans, sometimes called Parent PLUS loans at the undergraduate level
You may also consider school-channel private loans or direct-to-consumer loans. Be careful, because direct-to-consumer loans may have higher fees and interest rates. Some may not even be student loans, but personal loans where the borrower uses the funds to pay for college. These private loans don't carry the same protections or flexibility as federal loans.  
Navigating the Free Application for Federal Student Aid (FAFSA)
To qualify for federal student loans, students must complete the Free Application for Federal Student Aid. The FAFSA also determines your eligibility to qualify for need-based grants and work-study programs. 
The FAFSA takes into account the student's income and assets as well as their parent's income and assets. Just as school tuition differs, the amount of aid you can refer may vary depending on the college you choose. 
3 Types of Federal Student Loans and the Advantages
 
Students who qualify for financial aid have options for federal student loans. 
Direct Subsidized Loans
If you can demonstrate financial need per U.S. guidelines through the FAFSA form, you may qualify for a direct subsidized student loan. These loans have no interest charges attached: 
While a student is in school at least half time (6 credits at a time) 
Any time there is a loan deferment, which means payments are postponed
During the grace period, usually for six months after the student graduates, leaves school, or drops to below half-time status
Once you have left school and the grace period ends, you must start to repay the loan, paying both interest and principal. 
Direct Unsubsidized Loans
If you don't qualify for a direct subsidized loan, a direct unsubsidized loan can provide the money you need to pay for college. The loan amount depends on the cost of attendance and other financial aid - including scholarships and grants - that can help you pay for school. 
Unsubsidized loans begin accruing interest from day one, even if you're in school or have a loan deferment. 
Direct PLUS Loans
Available for graduate and professional students, as well as the parents of dependent undergrads, Direct PLUS loans operate like direct unsubsidized loans, except that parents have the option to take on the burden of the debt instead of the student. As with Direct Unsubsidized loans, interest is capitalized from day one of the loan. 
In spite of the interest that accrues on unsubsidized loans, federal loans have a few advantages over private loans. 
You have the ability to change your repayment options, request a deferral, or adjust your payments based on your income and family size. Students don't need a high credit score or good credit history to qualify for the loan. But parents applying for a Direct Plus loan must have a relatively clean credit history that means no: 
Delinquencies of more than 90 days on $2,085+ in debt
More than $2,085 in total debt charged off in the past two years
In addition, your credit report must now show any of the following within the past five years:
Loan defaults
Foreclosures or repossessions
Bankruptcy discharges
Tax liens or wage garnishment
Write-offs of federal student loan debt 
Students who don't meet the requirements or qualify for federal student loans, or whose tuition exceeds the loan eligibility requirements, can consider private student loans. 
Private Student Loan Choices
Private student loans may not qualify for deferments or discharges if the student can't make their payments after graduation. Capitalized interest begins to accrue the moment loan funds are disbursed.
When you borrow through a school-channel private loan, the school receives the loan money directly. Any money left over after tuition, dorm fees, and meal plans gets distributed to the student to help pay for books, school supplies, and other living expenses. 
Direct-to-consumer loans put money directly in the student's pocket to pay for tuition expenses, dorm fees, and any other associated college costs. 
These loans may have a streamlined application process, but higher interest rates. Additionally, the student or their parents usually need a good credit score to qualify. 
It's important not to borrow over the total cost of attendance if you're taking out private student loans. If you do, you will have a higher loan amount to pay back and more interest charges, resulting in a higher total loan cost. 
Additionally, you could lose other federal funding, including subsidized loans, grants or scholarships.
Key Points to Remember About the Different Types of Student Loans
If you're considering taking out student loans to help pay for college, keep this in mind: 
Subsidized federal loans are better than any other type, as interest is deferred.
Direct federal loans provide greater flexibility than private loans.
If you get into trouble with student loan debt, seek the help of a professional. You have options to request a deferment or even loan forgiveness.