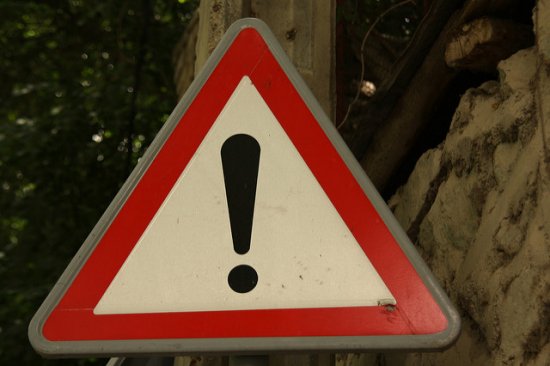 Beware credit repair scams!
Image Source: Flickr User Blondinrikard Fröberg
Are you looking for a solution for your low credit score? Beware credit repair scams that target those struggling to pay their bills! A decline in your credit score usually goes hand-in-hand with debt problems. Paying bills late, maxing out credit cards, going over your credit limits, and having accounts in collection can all whittle away at your FICO score. If you're desperate to improve your credit score, you might be vulnerable to a credit repair scam—here are five warning signs to watch for.
#1 They Make Incredible Promises
Any service that promises they can take all negative items off your credit report, that say they can raise your score by a certain number of points, or that promise fast or immediate results is likely a scam. Negative items on your credit report that are accurate are very hard (impossible in some cases) to get removed. Outrageous success claims are designed to lure you in and will be unlikely to come true.
#2 They Want Money Upfront
In North Carolina, it is illegal for any firm to accept or demand payment upfront before they deliver any results for credit repair. Also, the Federal law in the Credit Repair Organization Act states that credit repair companies cannot request or require payment until they complete the services. Some firms will set up a monthly subscription fee to try and get around this law. Don't fall for these tactics.
#3 They Promise a New Identity
Some credit repair scams won't even try to fix your credit score. Instead, they offer to set you up with a new credit identity, which may include getting you a new Social Security number. In some cases, they may be engaged in identity theft to provide these services, or they might be skirting the law by setting you up with an Employer Identification Number which is nine digits but is not an SSN. This is shady and illegal.
#4 They Cannot Provide Specifics
When you speak to a representative of a credit repair firm, they should be able to answer questions about what services they will provide, how they charge fees, what results they can deliver, and what credentials qualify them to provide these services. If the answers are vague, incorrect, or they simply can't answer questions, then you might be dealing with a scammer.
#5 They Deliberately Mislead You
State and Federal laws for credit repair services mandate that you have the right to a written contract specifying the arrangement between you as the consumer and the credit repair firm and state that you have the right to cancel the arrangement within three business days' notice. They must disclose the total cost of their services and acknowledge that they can't contact the credit bureaus on your behalf. If the person who has contacted you does not abide by these laws or intentionally gives you false information, then they are not a legitimate service. 
You Can Correct Your Credit Report Yourself
If there are incorrect items on your credit report, then you can correct these yourself. The Consumer Financial Protection Bureau has sample dispute letters you can use to request corrections to your credit report. For instance, if you paid off a bill in full but it shows a balance, this is something you can fix yourself. If the date of the debt or balance is incorrect, you can also get these fixed for free.
Bankruptcy is Often the Fastest Route to a Better Credit Score
For those drowning in more debt than they can afford to pay, Chapter 7 bankruptcy is often the fastest way to get a financial reset and begin rebuilding their credit score. A study by the Federal Reserve Bank showed that consumers that chose bankruptcy had higher scores a year later than those who continued to struggle to catch up without a debt intervention.
To find out more about the debt relief you can achieve using bankruptcy, contact the Law Offices of John T. Orcutt. Call +1-919-646-2654 now for a free North Carolina bankruptcy consultation at one of our convenient locations in Raleigh, Durham, Fayetteville, Wilson, Greensboro, Garner or Wilmington.