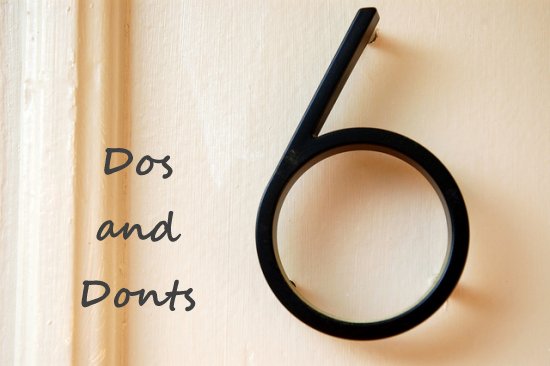 6 ways to protect your credit score
Image Source: Flickr User Steve Snodgrass
Your credit score is critical now and for the rest of your foreseeable life. A good credit score can lower many of the expenses you'll encounter and a poor credit score can be an obstacle to purchasing a house, car, or getting the job you want. You should know that not all debt is good debt and some actions you take in regard to your credit that seem like a good idea at the time can lower your score unintentionally. Here are six dos and donts to keep your credit score as high as possible.
#1 Do pay your bills on time – always
You might be surprised the impact on your credit score if you pay bills late. Credit cards, mortgage and car payments will update your report for any late payments and this can chip away at an otherwise healthy score. You will likely be awarded a grace period once or twice a year for a bill that's just a day or two late, but if you habitually pay late, this can damage your score.
Tip: Put your bills on auto-pay and request payment dates that align with your paychecks so you never miss a bill.
#2 Don't cancel credit cards
Older accounts that stay open and in good standing can beef up your credit score, so you should not get rid of an account just because it's old and you don't use it often or you have newer accounts that come with better benefits. If an older credit card has an annual fee or high interest, try negotiating these down and then keep the card open. You will also need to use it occasionally to keep it in good standing.
Tip: Put a small recurring cost on an older account to keep it active like your Netflix, Hulu or other subscription.
#3 Do keep your debt reasonable
To keep your credit score at optimal levels, you should never use more than 25-30% of your total credit lines. If you have revolving credit lines that total $10,000, you should not carry more than $2,500-$3,000 of debt over month to month. And know that once you hit 50% utilization, your score can take a major nosedive. The key is having much more credit available than you use.
Tip: Try not to carry large balances over month to month, using less than the recommended percentage is fine, just not more.
#4 Don't credit spend beyond means
You shouldn't swipe your plastic for a purchase you can't afford to pay off. That's it in a nutshell. If you can't afford to pay cash for something, that means you can't afford it. Using your credit card to purchase something to get purchase protection, or because it requires a credit card (like for a rental car), or to get card rewards makes sense but swiping for things outside of your means will impact your credit score.
Tip: Save up for large purchases first then purchase with credit card to get cash back or protection and use the cash to pay off the bill in full.
#5 Do review your credit reports regularly
Identity theft can lower your credit score as can errors on your credit report, but if you don't check it, you won't know what's there. Order your free credit report once a year from all three credit bureaus and consider paying for a set in six months so you can do twice yearly checks. You'd be surprised at the inaccuracies you will find. 40 million consumers have errors on their reports at any given time.
Tip: If you have issues with identity theft, consider locking your credit report down to prevent any unauthorized accounts from being established.
#6 Don't apply for new credit for no reason
You may get tempting credit card offers in the mail or are asked to open store cards to get a discount on the spot. You may want to reap the benefits promised, but this can also get you in over your head. Store cards, in particular, usually come with much higher interest rates than regular MasterCard or VISA accounts. Think twice before an on the spot sign up.
Tip: Some people will sign up for the card and turn around and cancel it after they use the initial discount. This is not good for your credit.
In addition to these tips, you may want to leave your credit cards at home so you're less inclined to use them. Keep one lower limit card in the back of your wallet for emergencies, but otherwise, stick them somewhere secure (a fireproof home safe) and try and keep utilization to a minimum. When you do use them, using the oldest credit cards you have will boost your credit the most.
If you're in over your head with credit card debt, contact the Law Offices of John T. Orcutt for a free consultation on getting a fresh financial start. Call +1-919-646-2654 i today to schedule in Greensboro, Raleigh, Fayetteville, Garner, Wilson or Durham and be sure to ask about zero-down bankruptcy.