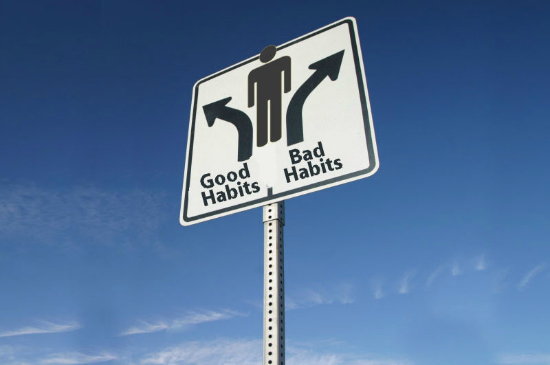 Find out more about bad financial habits
Image Source: Flickr User The People Speak!
We've all made money mistakes and while you can't go back and fix the errors of your past, you can learn from them so you make better choices in the future. Greensboro, North Carolina consumers that want to stay on top of their debts should check out these seven bad money habits that can wreck your finances and lead to disastrous debt consequences.
#1 Neglecting to save
Greensboro consumers should develop saving habits. One is to have an emergency fund and the other is to save for retirement. Those are the two most critical. Some people also like to set aside savings for vacations and holiday spending but neglecting to have retirement and emergency funds is a critical misstep. Your emergency fund should be enough to cover an auto repair or purchase of a major appliance if one goes bad or to cover you for a paycheck (or several) if you have to miss work. Neglecting to save is a major misstep.
#2 Overspending
Living beyond your means is disastrous for anyone no matter how much they earn. Some overspend because they are trying to keep up with friends that earn more. Some overspend because they have addiction issues and are compulsively spending. Still others overspend because they don't keep track of money, don't budget and fail to track spending versus income. Knowing how much disposable income you have and keeping spending within those means is the habit to develop instead.
#3 Don't put bills on autopay
While this is often recommended by some money gurus, it can cause problems for some Greensboro NC consumers. If your bill has an error, you may overpay. If you forget to fund the account where the autopay hits, you can have overdraft charges or overdraft penalties. You may not notice unscheduled rate hikes or mistakes on your bills. It's important to review all bills each month, even those you don't expect to fluctuate and autopay may encourage you to neglect this critical step.
#4 Debt spending
Anytime you swipe your credit card when you can't afford to pay the balance off in full means you are debt spending. This is the same as taking out a loan to buy whatever it is you swiped for – and that's not a good thing. Credit card debt incurs interest fees which increase your overall debt. Also, Greensboro consumers should know that carrying balances beyond 30% of your available credit means your credit score will suffer. Credit card debt can quickly pile up, escalate and wreck your finances.
#5 Paying bills late
Paying any bill late, even ones that don't usually report to the credit bureaus is a terrible habit. Most bills, even utilities, come with late payment penalties. And if you fail to pay a bill and it goes into collections, that will represent a second negative entry on your credit report. One late bill usually leads to another and another. This can be the beginning of a debt avalanche so it's best not to start it by ever running late on a bill. If you can't pay a bill, you're overspending or in other trouble.
#6 Tapping into your home equity
Home equity is one of your most valuable assets and borrowing against it to pay off credit cards or another debt is not wise. Home equity lines of credit (HELOC) use your home as collateral so if you miss payments, your home can be repossessed. If your debt gets out of control for any reason, it may be better to leave your home's equity undisturbed and just let the other debt go bad. Taking from your home equity, for instance, to pay credit cards is not advisable.
#7 Failing to monitor your credit report
If you pay your bills on time, don't run up your credit cards, and are financially responsible, you may assume your credit report is just fine. However, mistakes on credit reports are very common. A debt you've paid off in full may reflect still owing, a debt from someone with a similar name may have erroneously been put on your credit, or you may have old items lingering that are damaging your report. You should check your report twice a year for errors and clean up any you find.
If you're dealing with debt you can't pay, for whatever reason, contact the Law Offices of John T. Orcutt to find out more about the debt relief offered by North Carolina bankruptcy. Call +1-919-646-2654 now for a free consultation at one of our offices in Raleigh, Durham, Fayetteville, Wilson, Greensboro, Garner or Wilmington. Call today and get the financial peace of mind you deserve.