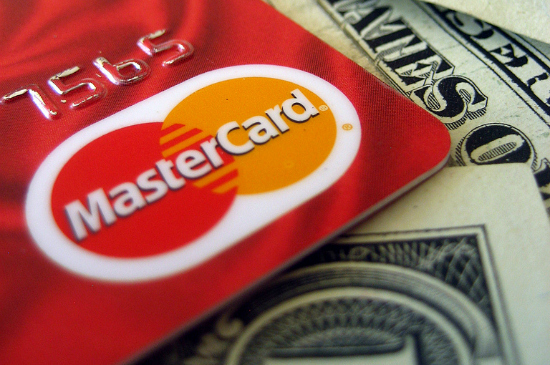 Start with a secured card to rebuild credit
Image Source: Flickr User 401(K) 2012
After you obtain a discharge in Chapter 7 or Chapter 13 bankruptcy, you'll want to focus on your FICO score. The first step to improving your credit score after bankruptcy – in most cases – is with a secured credit card. If you're not clear on the benefits of this option, here are some FAQs with the answers you need on secured credit cards.
#1 What Is a Secured Credit Card, and How Does It Work?
Most standard credit cards are "unsecured," which means there is not an asset tied to the debt you incur when you use the card. The items you buy with your cards do not count as securing the debt. In contrast, a secured card requires you to deposit cash with the card issuer, and you initially get a "credit" line equal to the amount you deposit. 
In some cases, you may be able to deposit additional cash to get a larger line of credit. Depending on the issuer, after a period of on-time payments and responsible behavior, your credit line may be extended beyond the deposit, or you may get an offer to convert the card to unsecured.
#2 What Creditors Issue Secured Credit Cards?
NerdWallet prepares an annual review of the best secured credit cards, which you can check out on their site, but most issuers that offer unsecured credit cards also offer secured versions. This includes Capital One, Discover, American Express, Wells Fargo and many others.
The Discover It card is one of the only secured credit cards that offers rewards, with 2% cash back on up to $1000 of spending per quarter. Plus, the card has no annual fee. It also comes with free credit score tracking, so you can keep an eye on your progress.  
#3 What Should I Watch Out For when Choosing a Secured Card?
Issuers of secured cards know you are rebuilding your credit and may look to take advantage of you. You might see that some companies require a fee to open a card, a card issuance fee to issue a card and an annual fee. These charges can add up.
This means if you deposit $200 to get a secured card, you can be hit with fees that equal almost the amount of your secured deposit. Look for a card with no annual fee or set-up fees if possible. You don't want to start out in debt right away.
#4 Can Anyone Qualify For a Secured Credit Card?
Surprisingly, even though you're securing the debt, most card issuers still have criteria for accepting applications. Some won't approve you for a card if you have a bankruptcy that has not been discharged. Others require you to have a checking and/or savings account.
You also must be able to prove that you have enough income to afford payments on the credit line you're seeking, even though the line is secured by a cash deposit. If you're unemployed or earning a very low wage, you may not qualify. Some secured cards also have a minimum credit score requirement.
#5 How Much Money Do I Have to Deposit?
Deposits vary with the issuer and the amount of credit you want. Capital One offers a card with a $200 line that can be opened with an initial $49 deposit. However, you must build up enough cash to hit the mandatory $200 deposit before using it.
Some secured cards offer credit lines up to $13,000, but the typical offering is in the $200-$500 range unless you have specific reasons for needing a higher line. The purpose of the secured card is to show that you can be responsible with a credit card before moving on to an unsecured card.
#6 How Soon after Bankruptcy Can I Get a Secured Credit Card?
Most card issuers will not approve a card unless you have a bankruptcy discharge for a recently filed bankruptcy. If you are in a Chapter 13 repayment plan, you cannot open a new account without the permission of your Trustee.
The longer it has been since your bankruptcy filing, the more likely you are to be approved. It's a good idea to wait three to six months after discharge, then look for a secured card with looser qualifications and work your way up from there.
#7 How Can a Secured Credit Card Help Your Credit Score after Bankruptcy?
Most secured credit cards report to all three credit reporting agencies. You should make sure that any card you consider does so. Credit scores are a complex algorithm, but essentially, the best scores come from accounts that have been open a long time and are in good standing.
Another credit score factor is utilization – you should try not to carry any balances month to month, and if you must have a balance, ensure it does not exceed 30% of your available credit. Having a lot of available credit and NOT using it up is the path to a higher score.
To find out more about rebuilding your credit score after bankruptcy, check out Credit Score Keys. And if you're struggling with debt, contact the Law Offices of John T. Orcutt for a free North Carolina bankruptcy consultation. Call +1-919-646-2654 now for a no-obligation appointment at one of our locations in Raleigh, Durham, Fayetteville, Wilson, Greensboro, Garner or Wilmington.