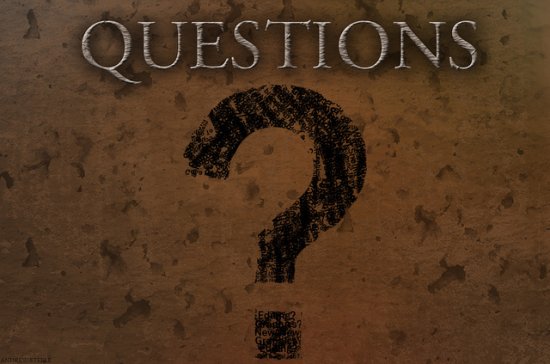 Bankruptcy questions answered
Image source: Flickr user Andrew Steele
Many people don't really understand what bankruptcy means and shy away from it because of negative preconceptions even when it may be the best option for them. Today we'll answer basic questions that we are often asked when people call into our offices prior to scheduling a consultation. We hope these answers will ease your mind and encourage you to explore the debt relief you need whether it's bankruptcy or some other option.
What is bankruptcy?
Bankruptcy is a legal process where the courts give you debt relief. There are two main types of consumer bankruptcy and one that's most commonly used for businesses. These are Chapter 7 and Chapter 13 for consumers and Chapter 11 for business. Occasionally, other chapters are used, but these are the most common one.
What is Chapter 7?
Chapter 7 is a liquidation and can be used by consumers and also by businesses that are shutting down because of their debts. The intent of Chapter 7 is to wipe out your unsecured debts through a process called discharge. This means you won't have to pay them anymore. Secured debts may also be relieved via a Chapter 7 (like a mortgage or car loan) but only if you give up the asset that was financed.
What is Chapter 13?
Chapter 13 is a debt reorganization that can give you time to catch up on back debts. It requires a repayment plan that lasts between three and five years and, at the end, as long as your secured debts are caught up, remaining balances on most unsecured debts will be discharged. Chapter 13 can be very helpful if you're behind on your mortgage payments and want to try and catch up to keep your house.
What is Chapter 11?
Chapter 11 is usually used by businesses and allows them to catch up on back debts. However, it is very expensive and time consuming. It allows businesses to get on a repayment plan for their debts and to sell some of its assets to downsize or pay off some creditors. Occasionally, consumers use Chapter 11 if they have more debts than are allowed under a Chapter 13 plan.
Is bankruptcy the same as debt consolidation?
Debt consolidation companies charge a hefty fee to consumers and then you pay them instead of paying your creditors directly. They promise to negotiate with your creditors on your behalf to get your interest rates cut and your payments reduced. However, what usually happens is that they collect the fees and you don't get the promised results. Bankruptcy offers guaranteed debt relief.
Do you have to file bankruptcy with your spouse?
If you're married, you likely have debts in both your names. If this is the case, it may be wise for you and your spouse to file bankruptcy together. Otherwise, you will be clear of the debts, but your spouse can be pursued. On the other hand, if all your delinquent debts are in your name only, it may be wise to file solo so that your spouse's credit rating will be protected.
If you have more questions, we are happy to answer them during a free bankruptcy consultation. Coming in to talk to us does not obligate you to file bankruptcy. Think of us a resource to get the information you need to make an informed decision about how to deal with your debts. Call us at +1-919-646-2654 to schedule a free consultation with one of the North Carolina bankruptcy experts at the law offices of John T Orcutt.