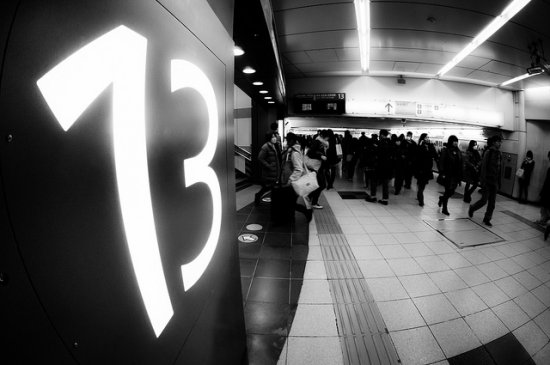 Chapter 13 can help ditch debt and save your home and car
Image Source: Flickr User Taichiro Ueki
Many clients that come into our offices think of "bankruptcy" as a single debt relief option. But, in fact, there are two chapters of bankruptcy open to most consumers that can be used individually or in combination depending on your income, debts, financial goals, age, assets, and other factors. Today we look at Chapter 13 – one of the two options available to consumers along with Chapter 7 – and tell you seven key facts about this bankruptcy chapter and how it can help you.
#1 Chapter 13 is open to almost any consumer
While Chapter 7 requires a Means Test if you earn more than a certain amount, Chapter 13 doesn't require you to pass a qualifying test. The upside of this is that you will likely qualify for Chapter 13. The downside is many consumers may opt for this easier-to-get-into option than to try for a Chapter 7 which offers more sweeping debt relief. Even if you filed Chapter 13 before and didn't complete the plan, you should be able to file a new Chapter 13.
#2 Chapter 13 requires a job or income stream
While Chapter 13 doesn't mandate a Means Test, there are some qualifications that will be considered by the Trustee assigned to your case. If you can't show that you have a high enough income to support the Chapter 13 repayment plan required to service your current payments on debt and the past due balance installments, your plan could be rejected. If you are unemployed, on Social Security, a pension or have no recurring income, it's likely your plan will be rejected, but Chapter 7 may be a better option in these cases.
#3 Chapter 13 can wipe out a second mortgage or HELOC
If you have a second mortgage or a home equity line of credit and little or no equity in your home, Chapter 13 may help lower or eradicate these debts attached to your home. For instance, if your mortgage is $150k and your home is worth $160k, you have $10k in equity. If you have a $20k second mortgage, your bankruptcy attorney can request that $10k of the second mortgage be eliminated since it's not supported by equity. If you have a $150k mortgage and $150k value, you have no equity and a second mortgage or HELOC could be wiped out completely.
#4 Chapter 13 can reduce your car loan balance and interest rate
Another advantage of Chapter 13 is the ability to make your auto loan more affordable in some cases. If your interest rate is greater than market value, the Trustee in your case can lower it to a fairer rate. And, like with a second mortgage, if your car loan balance is greater than the fair market value of the vehicle, this can also be adjusted. So if your car loan balance is $7k and the car is worth $5k, your attorney can request the loan balance to be dropped to $5k. This can make your car payments much more affordable and help you stay current on your auto loan.
#5 Chapter 13 last three to five years
When your attorney develops your Chapter 13 repayment plan, they have to factor in your living expenses, current debt payments for your auto and home loan as well as any past due balances on your home and auto. The repayment plan will require you to stay current on your mortgage and auto payments and pay a little each month towards the past due balances. Your unsecured debt (medical bills, credit cards, etc.) will also factor into this plan. Depending on how far you are behind on your debt, how much you earn and other factors, the plan will last three to five years.
#6 Chapter 13 can stop foreclosure or repossession of assets
If you are facing repossession of your vehicle or foreclosure of your home (or both), Chapter 13 can buy you time to stop these actions by your creditors. Then the repayment plan can help you get caught up on the past due balances so you won't face these threats again. The automatic 90 day stay granted to most bankruptcy filers will stop the clock in a foreclosure action or repossession. And if your vehicle was already repossessed, you may be able to get it back. Chapter 7 will also stop these actions.
#7 Chapter 13 repayment plans can be a challenge
The final thing to consider is that Chapter 13 plans must have payments set that use up almost all of your income. Your income, expenses, and debt will be evaluated with the repayment plan and the Trustee in your case may require your attorney to increase payment amounts if they feel you are not dedicated to reducing your debt. In short, the plan will force you to be strict with your finances, stick to a tight budget and won't leave room for luxuries. It can be tough to make it to the end of a repayment plan.
The best approach is not to come into your bankruptcy consultation with the idea in mind of which bankruptcy chapter is better for you. When you come in for your free initial appointment, bring all your debt documents, bills, wage and bank statements, and any debt collection letters, debt lawsuits or judgment information. Then tell your attorney what you're trying to accomplish with your bankruptcy and let them give you advice based on the facts at hand with your preferences in mind.
If you live in North Carolina, see our bankruptcy experts to talk about your debt and how we can help. Contact the Law Offices of John T. Orcutt today. Call +1-919-646-2654 for a free North Carolina bankruptcy consultation at one of our convenient locations in Raleigh, Durham, Fayetteville, Wilson, Greensboro, Garner or Wilmington.