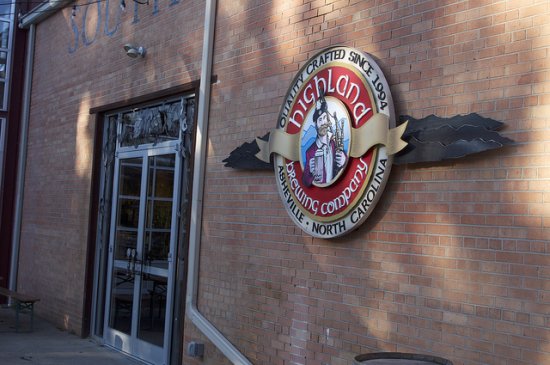 Highland Brewery is part of the growing craft beer market in North Carolina
Image Source: Flickr user mdl70
For those of you that like beer over and above six packs you can pick up at the local Food Lion, you'll be pleased to know that April plays host to the third annual NC Beer Month. This year, more than 90 local North Carolina breweries are participating in a wide array of events. Not only is this a great opportunity for craft beer lovers to indulge and try new blends, but it's a huge boon to our state economy. When you think beer, you don't usually ponder its economic impact, but perhaps we should.
Not only does the annual beer fest bring in millions of dollars in tourism, but the craft beer industry is also driving job growth all over the state. NC Beer Month is the brain child of the Visit North Carolina Board and the NC Brewers Guild. The plan was to encourage culinary tourism, and this makes sense because this mode of travel has grown by more than 50% over the last decade. Research from the University of Florida indicates that close to 40 million travelers in the US choose destinations based on their appetites.
The economic impact of beer in NC is impressive. Analysis by The Beer Institute shows that North Carolina's 165 brewers and wholesalers drive more than $7.1 billion to our state economy each year. They also contribute more than 65,000 jobs and more than $1.4 billion in tax revenues. Over the past five years, the number of breweries in NC has nearly trebled and is still in growth mode meaning their contribution to the economy and job growth.
Margo Metzger, executive director of the NC Brewers Guild, says, "In 2010, North Carolina had 45 breweries, now there are 125." In the next 12 months, another 50 are expected to join the ranks. And because the local brewers are using farm ingredients from the region, they are infusing the economy and local communities with even more money.
To give you some idea of what to sample if you want to raise a frosty mug in celebration this month, here are the top 10 North Carolina beers as rated by BeerAdvocate.com:
Omega Point by Olde Hickory Brewery in Hickory
Freak of Nature DIPA by Wicked Weed Brewing in Asheville
The Event Horizon by Olde Hickory Brewery in Hickory
Snozzberry by Green Man Brewery in Asheville
Barrel Aged Sexual Chocolate by Foothills Brewing Company in Winston-Salem
Dark Age Bourbon Stout by Wicked Weed Brewing in Asheville
Hop, Drop 'n Roll by NoDa Brewing Company in Charlotte
Jade by Foothills Brewing Company in Winston-Salem
Lindley Park by Olde Hickory Brewery in Hickory
Red Angel by Wicked Weed Brewing in Asheville
There is a wide array of brewery jobs available all across the state, and these opportunities are growing every day. These range from front office receptionists to drivers to equipment operators and brewing experts. If you're considering a career change or are looking for employment, brewing may be just the thing if you have a passion for hops.
North Carolina has more craft breweries than anywhere else in the South, so there's likely a cold beer (or a hot job) waiting for you nearby. Click here to see a map of NC breweries and remember, if you're looking for a tasty local concoction, you can find them in most restaurants, as well as the brew houses themselves.
If you're struggling financially, living paycheck to paycheck and dodging collection calls, you need a debt intervention. Contact the North Carolina bankruptcy experts at the law offices of John T Orcutt for a free consultation today. Call +1-919-646-2654 for an appointment at one of our offices in Raleigh, Fayetteville, Greensboro, Wilson, Durham or Garner.